Event Type
Children & Youth Programs
Location
CNIB GTA Community Hub
1525 Yonge Street
Toronto ON M4T 1Z2
Canada
The Braille Challenge is a national program of the Braille Institute and hosted by regional schools and agencies across Canada and USA. It's the only academic competition of its kind in North America for students who are blind or partially sighted. This annual competition invites students to compete in Braille Challenge events, which are held from January through the end of March throughout the United States and Canada.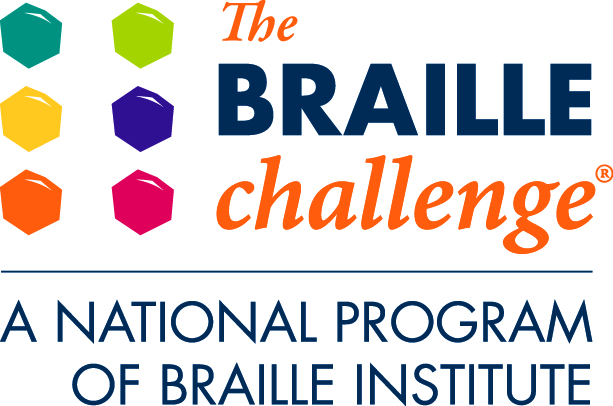 Contestants are tested on fundamental braille skills such as reading comprehension, spelling, speed and accuracy, and proofreading. The top 50 students (10 in each category) with the highest scores are invited to Los Angeles for the final round – two days of competition, camaraderie and fun! 
Learn more about The Braille Challenge in this short YouTube video: https://www.youtube.com/watch?v=u-y-Gaw5s_g
For the first time, Ontario students in Grades 1 - 4 will have the opportunity to participate in this special event at the CNIB GTA Community Hub!
If your child is interested in testing their braille skills in reading, writing and spelling - join us for a fun, free event with food and prizes for the entire family and workshops for parents.
Test your braille skills at The Braille Challenge in Toronto!
Date: Saturday, March 7, 2020
Time: 9 a.m. - 4 p.m.
Location: CNIB GTA Community Hub, (1525 Yonge Street, Toronto).
Registration required. If your child is interested in participating in the braille challenge, please contact Rhonda Underhill-Gray, Program Lead, Beyond the Classroom at 416-486-2500 ext. 8313, or email Rhonda.Underhill-Gray@cnib.ca.
The final deadline for pre-registration for the Braille Challenge: Friday, January 17, 2020.
This is important in order to prepare for a sufficient number of volunteers including proctors and scorekeepers.