By Victoria Nolan, Head, Stakeholder Relations & Community Engagement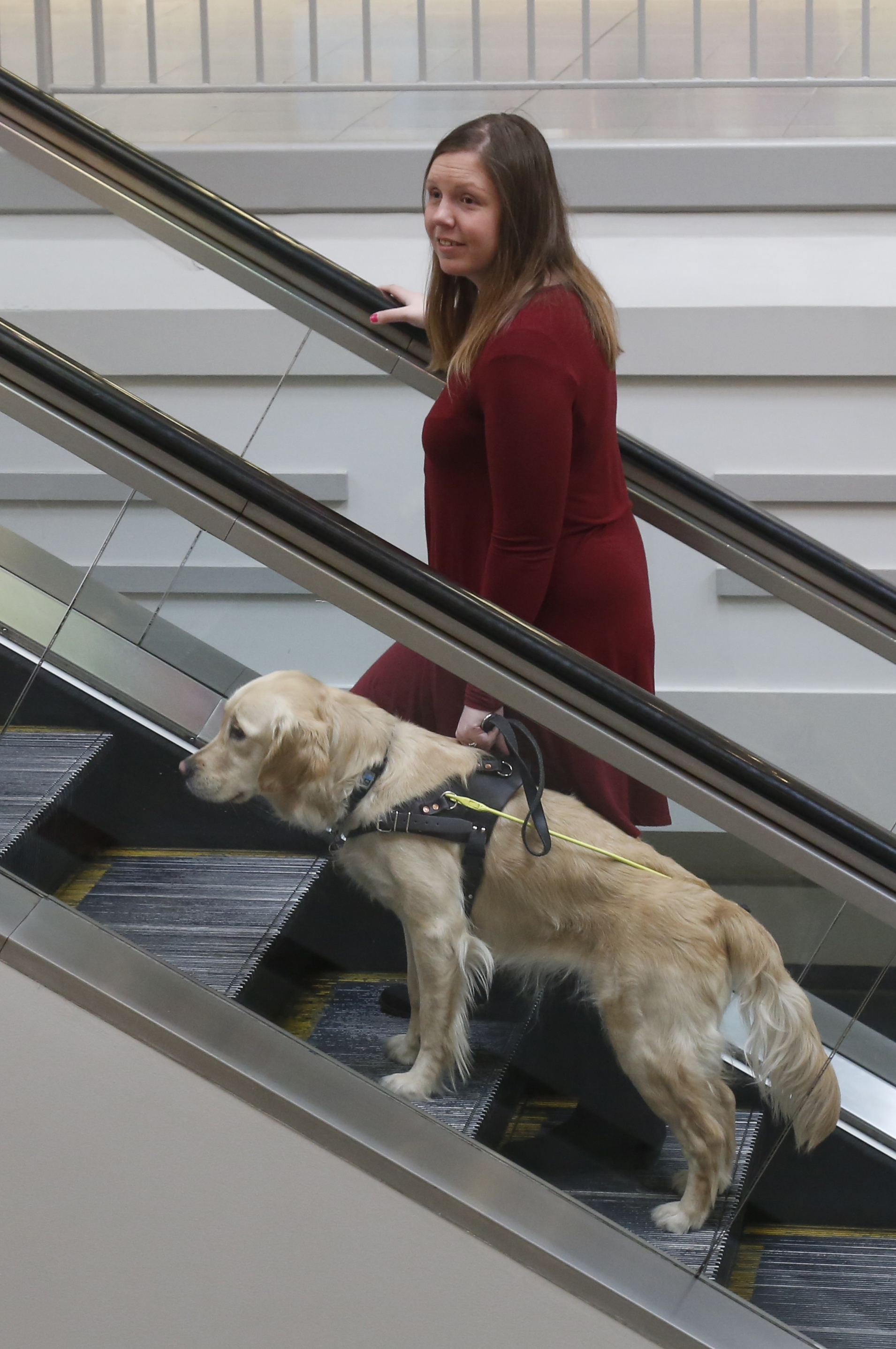 Many Canadians partnered with guide dogs still find themselves in challenging and frustrating situations when they're trying to access public places and services, such as taxis, restaurants and stores.
Legislation varies across the country, however; in all provinces and territories it is against the law to deny someone access to a public place or service, because they are accompanied by a guide dog.  
September is Guide Dog Access Awareness Month and in recognition, CNIB is working on a range of advocacy initiatives.
Throughout the month, we are working to raise awareness across Canada and educate the public on the rights of guide dog teams and the rights and legal responsibilities of business owners by:
CNIB is committed to ensuring social attitudes shift to universal acceptance and appreciation for guide dogs. We also provide advocacy support for guide dog handlers across Canada, regardless of where their dogs are trained. For more information, please contact CNIB Guide Dogs at GuideDogs@cnib.ca.