By Bill Liggins
Sometimes advocacy can be as simple as asking the right people for help in a nice way. 
A couple of years ago, my wife and I moved to Parry Sound to be closer to our family and start the home stretch to retirement. As an individual with vision loss who enjoys exploring communities, I realized that this small town was lacking safe/accessible traffic light crossings.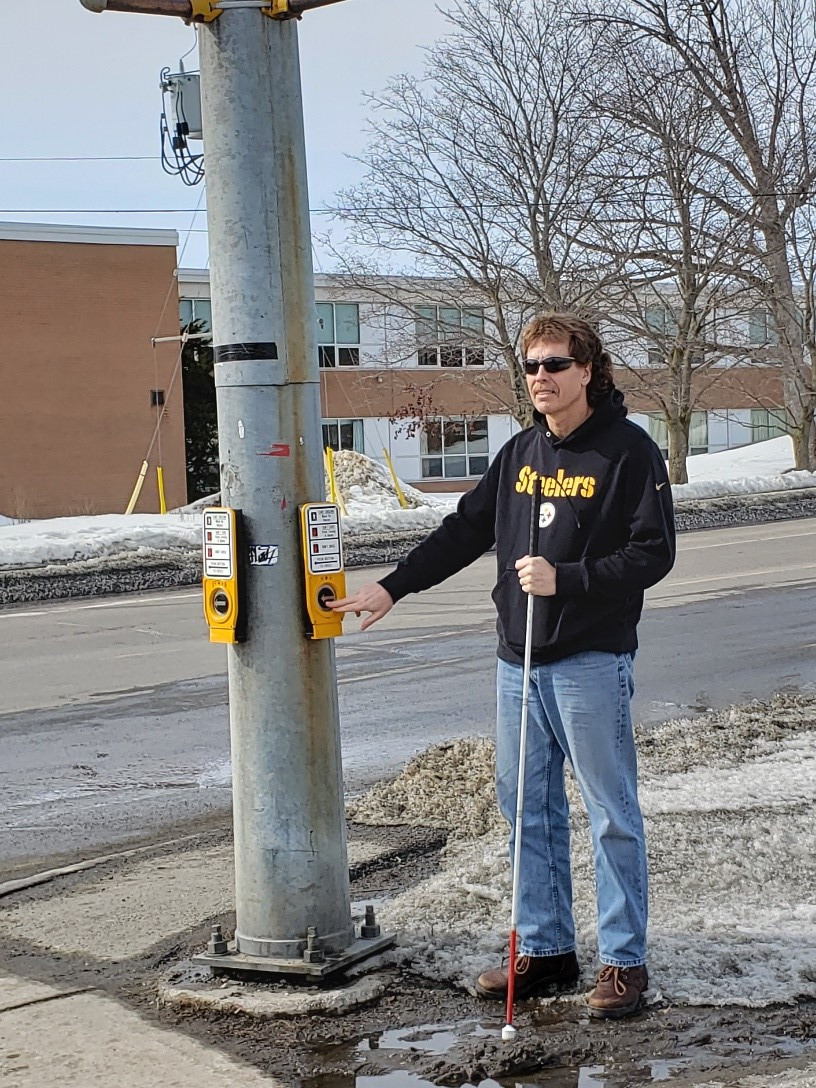 I reached out to several local individuals/agencies/organizations (including the mayor, local non-profits and CNIB) to determine if there were any accessibility committees in town. Finding none, I took it upon myself to contact the Town of Parry Sound to assess the process of requesting Accessible Pedestrian Signals (APS) to be installed at traffic lights.
After speaking to numerous town staff members, I ended up communicating with the Director of Public Works, who agreed that it was a needed service, but the town did not have money in their 2019 budget. I would have to present my case to the Town Council. 
Together, the Director of Public Works and I identified some high traffic/dangerous crossings to prioritize. CNIB also provided me with some statistics about the number of people with sight loss in Parry Sound. 
From there, I contacted the Town Clerk to request a time to speak to the Town Council prior to their budget deliberations. 
Armed with information, a letter of support from CNIB, passion, and a polite approach, I presented my request. 
Since then, I am happy to report that Parry Sound has installed its second APS at a very busy intersection, with more to come! 
This non-adversarial approach has resulted in a new APS for the town, as well as a positive relationship with the municipality, where we continue to work together on other areas of concern.