Like many Canadians today, Christine Malec is looking to stay connected with her community and the world around her. Given the current COVID-19 pandemic, everyone is isolating themselves from the outside world – but many don't consider how challenging this can be for those with a disability. 
Ever since people started staying in their homes, Christine's been leading "balcony jam sessions" in her Toronto neighbourhood. Understanding how difficult isolation can be, she wanted to help make a difference in her community.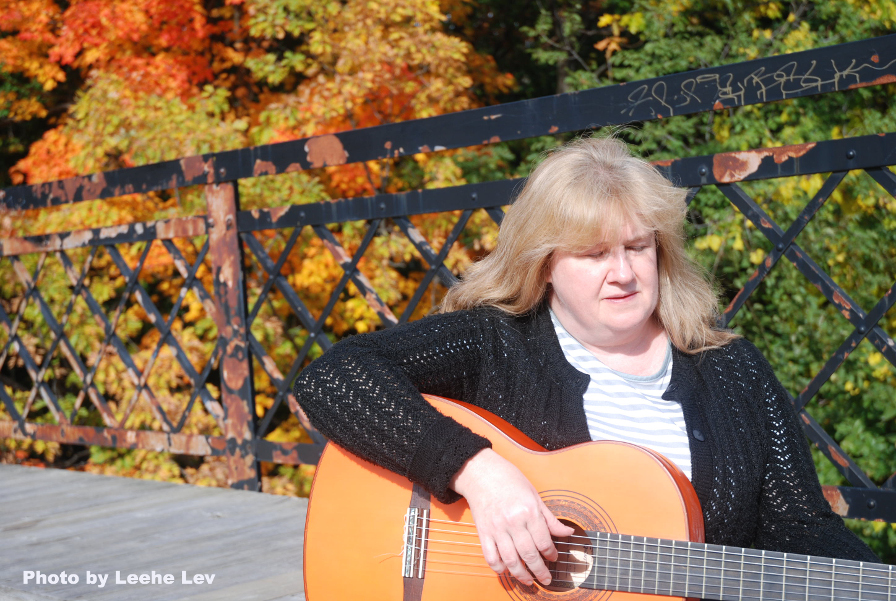 She posted on a Facebook group for neighbourhood residents that she would be singing and playing guitar outside her house at a specific time once a week. She posts the lyrics to songs she sings so others can join in – whether by sitting on their balconies, opening their windows, or walking by (while practicing safe social distancing). 
In her initial post, Christine noted that she is completely blind, after losing her sight from Retinitis Pigmentosa as a teenager. She disclosed this information so people wouldn't just watch or listen in silence – she wanted them to join in by singing or clapping along. 
"I didn't want to do something if I didn't think it would make a difference, and I wouldn't know the difference I'm making if people watched silently," says Christine. "For people with sight loss, sometimes it may feel awkward to say, 'I'm blind so I need support', but removing that barrier will help. Don't be shy to tell it like it is and ask for what you need."
Christine is accustomed to leading these types of activities, as she runs a number of social programs at the CNIB Foundation's GTA Community Hub. She runs a monthly "Music Jam", which is a casual and fun song circle for individuals with sight loss. She also runs "Curiosity Club," a monthly meeting encouraging adults who are blind or partially sighted to become engaged in ongoing learning. She presents topics in multisensory ways to better communicate information that is usually done verbally. 
Since CNIB closed their offices on March 18 due to the COVID-19 pandemic, many of their programs have started being offered virtually, taking place over the phone or online. "Curiosity Club" takes place online twice a month. 
"Practicing social distancing doesn't mean you have to feel personally isolated – that can be dangerous for anyone's mental health," says Christine. "It's apparent now more than ever that people want to help people. Don't be afraid to ask for help, whether it's for your practical needs or emotional."
Christine tries to go for a walk every day and stays connected with friends and family over phone or video calls. Ironically, Christine says she is talking with friends and family now more than ever. People feel more isolated now, which forces the realization of how important staying connected truly is.
"The CNIB Foundation is committed to combating the negative ramifications that isolation can have on Canadians with sight loss and ensuring our community is supported during this unprecedented time, but we can't do it without your support," says Christine. "If you're able, please give today at cnib.ca/donate."