Mary Lene Carbungo's son, John, had been asking her to buy him an iPad for some time, so she registered him to receive a donated device when she heard about CNIB's Phone it Forward program.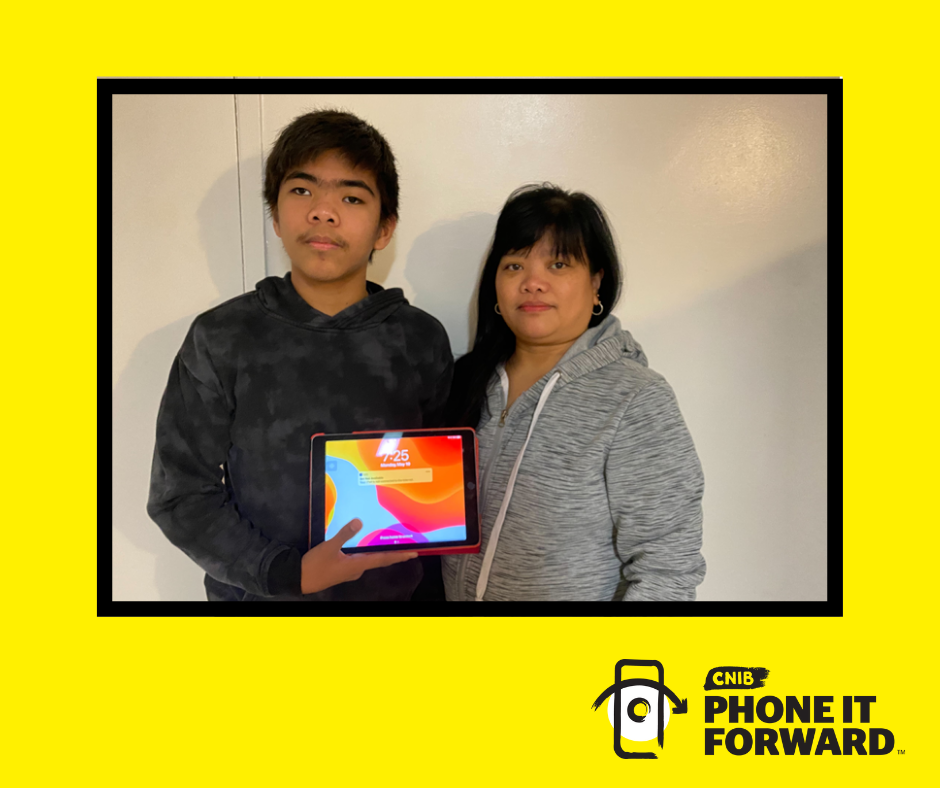 "I decided to keep the iPad a surprise until he opened the box from CNIB," says Mary. "John was so shocked! He thought that he ordered it online by accident. Once I explained it was from CNIB, he was even more excited and grateful to have received it."
Mary says John has someone at school who helps him with some day-to-day tasks related to computer programs. The technology skills he learns in school are easily transferrable to the iPad and vice versa.
"Children have a special knack for these kinds of devices. I haven't seen him struggle to use the device in any way because the screen is very large and accessible," says Mary. "He loves the zoom and magnifying functions." 
Learning how to use an iPad has also been a bonding experience for them. 
"This iPad has improved our lives greatly. We are always using it to access Google to help with John's homework assignments," she says. "We are learning together, for which I am very grateful. It has helped me teach my son and has helped him to teach me as well."