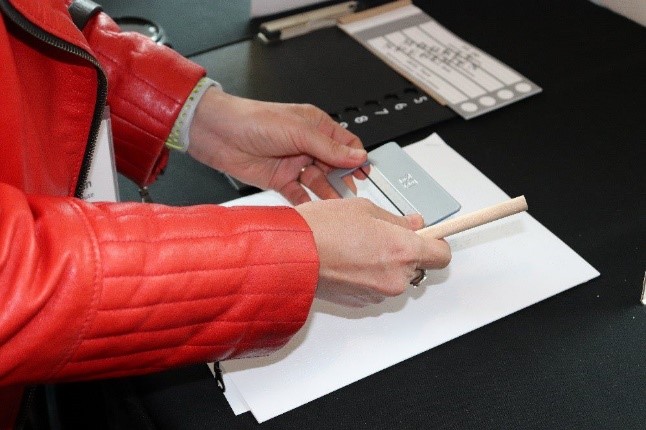 Technology can level the playing field for people who are blind or partially sighted – but only when it's accessible, available and affordable. To help make this a reality, the CNIB Foundation launched a national advocacy campaign that coincided with the federal election in October. #TechNow! aimed to ensure that all aspects of the federal government are complemented with accessible adaptive technology and programs.
With your help, more than 2,100 letters were sent to federal candidates across the country demanding #TechNow! Through Town Halls, Canadians who are blind or partially sighted were invited to ask questions of their local candidates; and we held training sessions to showcase accessible voting accommodations provided by Elections Canada.  
While the election is over, the work to make TechNow! a reality is only beginning. In this mandate, the CNIB Foundation will hold the government accountable to their campaign promises, and use the momentum from this campaign to push for:
The creation and deployment of a national assistive devices program;
Available and affordable internet access for Canadians with sight loss, including mobile phone plans and home internet access;
An investment in beacon wayfinding technology at all Government of Canada buildings, parks, and public transit facilities that have been funded with federal dollars;
A commitment that the federal government will only procure materials, devices, facilities, services and systems that are fully accessible to Canadians with sight loss.