CNIB Lake Joe's new Online Camp Store has everything you need to keep warm and toasty this winter! From sweatshirts to toques and travel mugs for hot drinks, there's something for everyone.
There are many products to choose from in a variety of sizes and colours with more products coming soon. It's easy to shop safely from home with products shipped right to your door. 
This month's featured product is our brand new CNIB Lake Joe travel mug (pictured).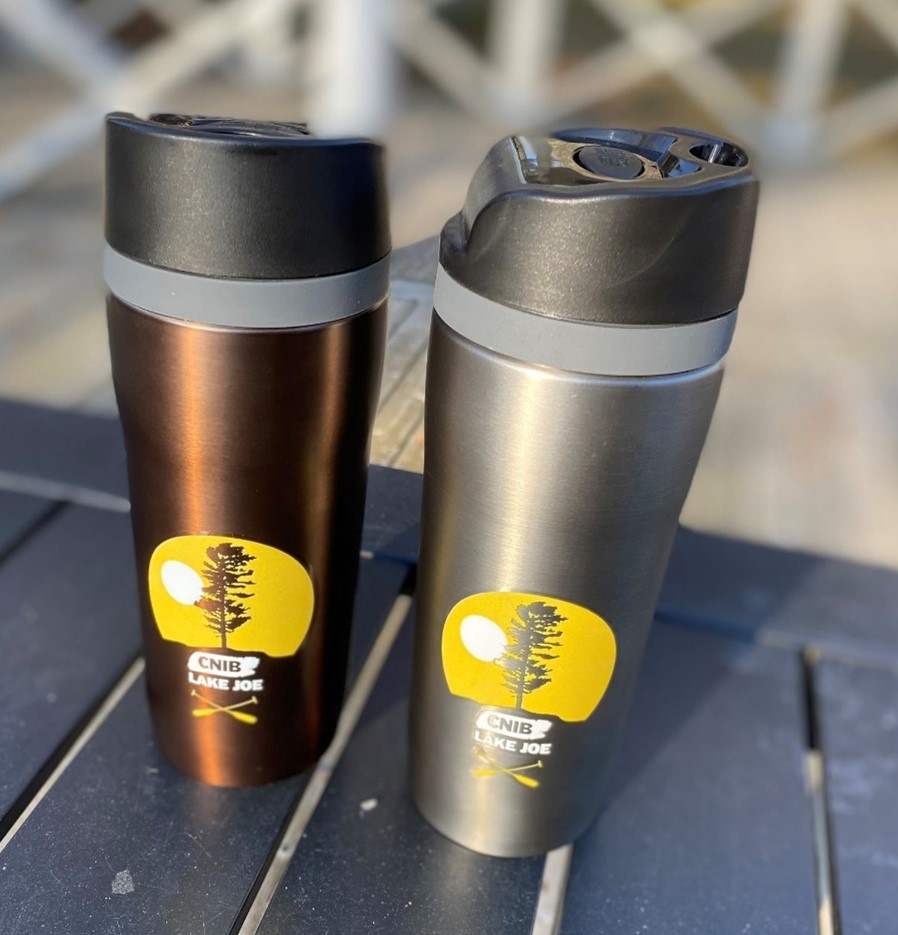 Available in bronze or charcoal/grey, the mugs have a beautiful image of a northern pine tree and a full moon inside a large yellow circle. Below the image are the words "CNIB Lake Joe" and two crossed canoe paddles. The mugs boast a stainless steel exterior and interior and are double-walled with vacuum insulation. They hold 13.5 fl. oz. or 400 ml with a twist open/close lid. They're also BPA-free and FDA compliant. Get yours for only $20! If you fall in love with our travel mugs, the same image is also found on our new CNIBLakeJoe@Home t-shirts!
What's on your shopping wish list? Send us your suggestions for products you'd like to see on CNIB Lake Joe's Online Camp Store at lakejoe@cnib.ca or call the office at 705-375-2630 or 1-877-748-4028.