By: Alicia Chenier
CNIB National Youth Council Member
Growing up with vision loss, technology has had a huge impact on my life – specifically with social media. 
Social media allows me to connect with others who share their lives and experiences online. Whether it's a cooking video, makeup tutorial, or just a day in the life of someone, social media is an accessible way for me to learn, research and feel a sense of belonging.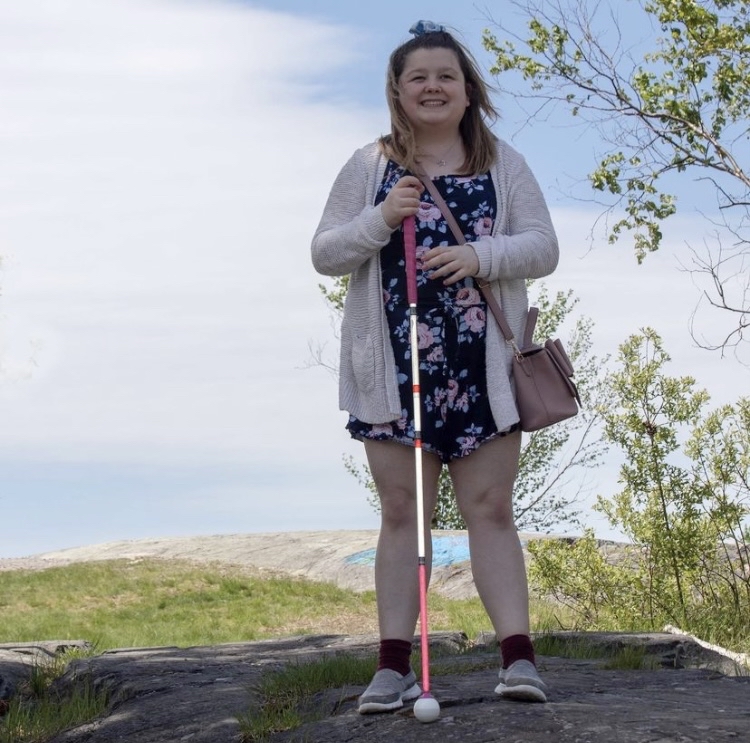 Growing up with Facebook, Twitter, Instagram and YouTube, I quickly realized that I didn't see anyone online who had similar lived experiences to mine. 
While I may have come across some content produced by people with vision loss from time to time, there was still a lack of balanced representation. 
While some community members share their stories online and do an amazing job advocating and raising awareness, the range of blindness is vast. Every person who is blind or partially sighted has unique perspectives and lived experiences. 
When I was younger, I would have loved to of been able to watch a YouTube video or Instagram post about someone living with a disability. To hear from someone like me.
That's why in 2019, I started public speaking and sharing my life on social media.
My message has always been, "I'm a blind girl in a sighted world." This represents that despite having a disability, I am still able to accomplish so much. This is the message I wish I had seen when I was younger. When no one would be my voice, I became my own.
You can learn more about Alicia's journey by following her on social media: Instagram, Facebook and Twitter.