By: Christopher Gordon 
E-scooters are popping up in more and more cities across the country, and it's not just the larger cities.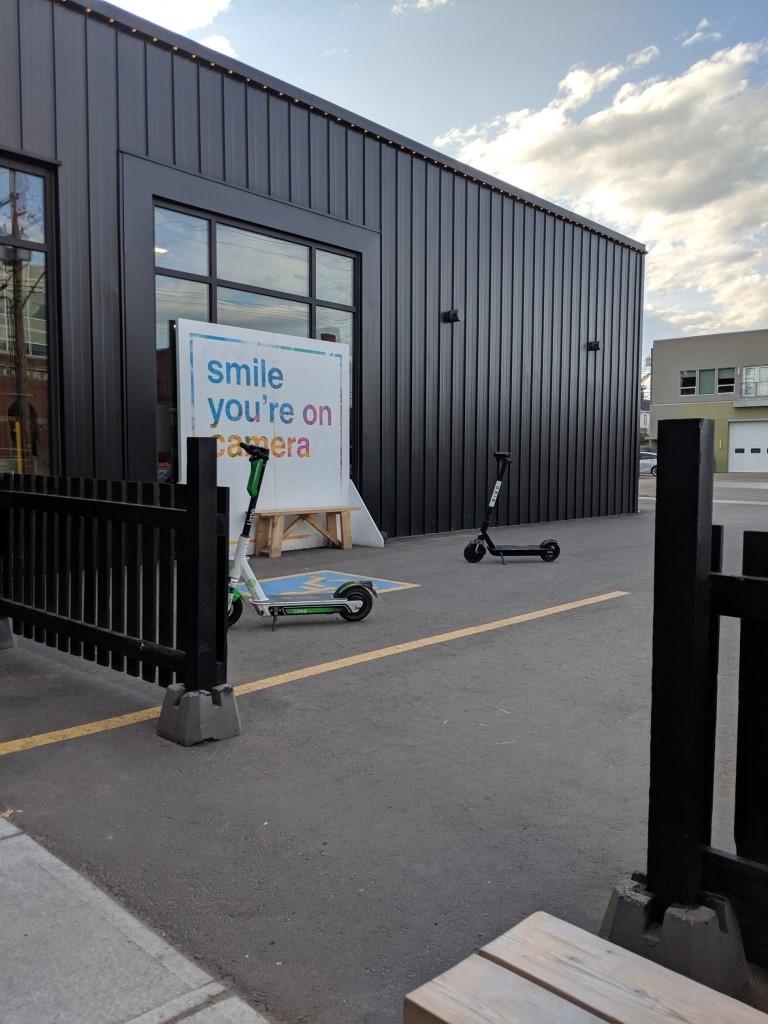 In Alberta, Calgary and Edmonton residents have seen the scooters in their cities since 2019, and this year, scooters have made their way into Red Deer, Okotoks, and Cochrane. CNIB has also been actively advocating on e-scooter pilots across Ontario that have started or are being considered in Ottawa, Toronto, Kitchener-Waterloo, Windsor and Hamilton. 
The silent nature of e-scooters, combined with the speeds they can reach and poor or non-existent parking infrastructure, pose a significant risk to all pedestrians, especially those with sight loss.
CNIB has sounded the alarm about e-scooters for a couple of years, pointing out the devices' risks to people with sight loss. We are recommending that cities refrain from introducing e-scooters, but some municipalities, (e.g., Calgary), City Council has issued five-year permits for two e-scooter companies to operate in the city, so it looks like e-scooters are here to stay, for now. 
So, now what? There's an old expression that says, "If you can't beat them, join them," but that doesn't mean we have to sit back and do nothing. 
If cities allow e-scooters to become a permanent part of their transportation options, let's make them as safe as possible for all citizens. 
In Alberta, we are reaching out to city officials and encouraging them to create designated parking zones. We also want them to mandate that scooters emit a sound, so everyone can hear them coming and won't be caught off guard by the sudden appearance of an e-scooter. 
We will continue to advocate city officials and e-scooter companies about our concerns. 
To learn more about our national position on e-scooters, please check out our National Policy Brief on E-Scooters in Canadian Cities. To get involved in advocating on e-scooters in your area, email us at advocacy@cnib.ca.