When Alicia Chenier arrived at CNIB Lake Joe as a 12-year-old, she didn't have to "hide being blind."
"I used to pretend I wasn't blind because I was bullied for it. School was tough," says Alicia. 
Born and raised in Sudbury, Alicia, now 21, is in pursuit of becoming an advocate for Canadians with disabilities. She's an active member of the CNIB's National Youth Council (NYC) and the new Summer Academy program.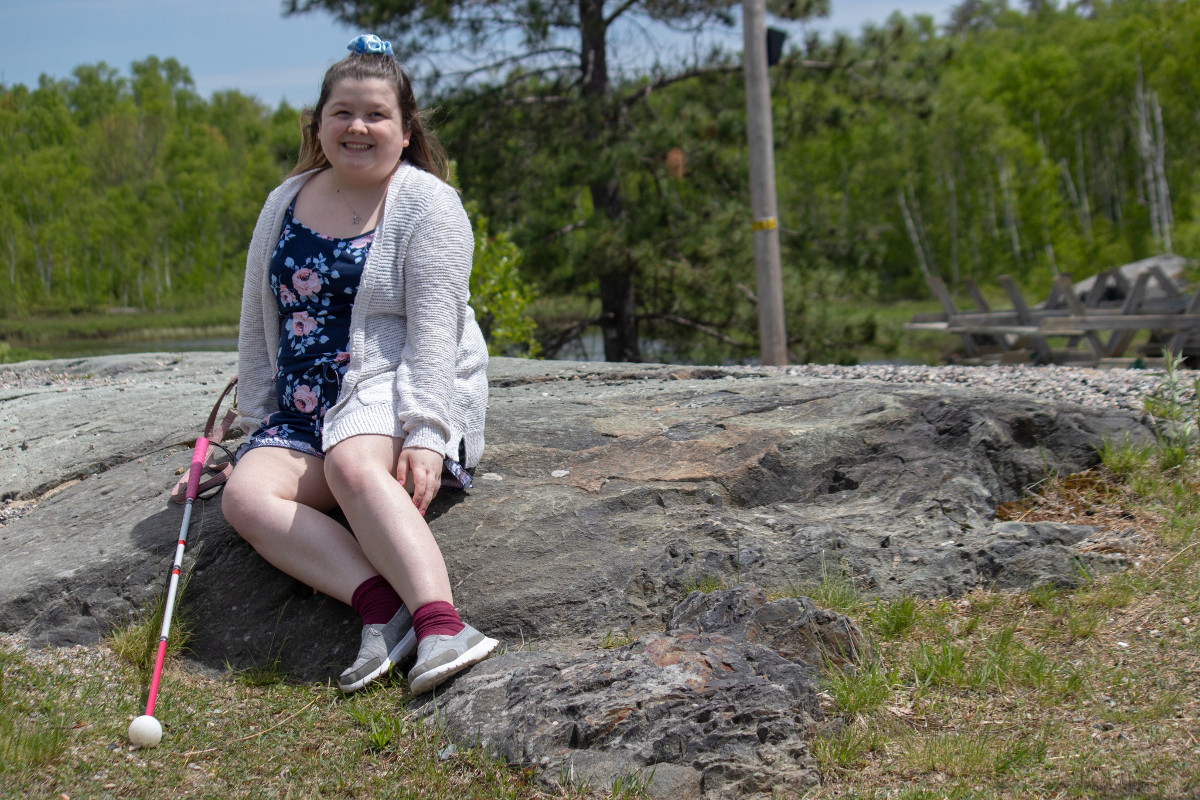 "My experience with the NYC inspires me to engage and work with youth who are blind or partially sighted as well as their families."
For Alicia, visiting CNIB Lake Joe was her first experience spending time away from home.  
"When I came across the camp, I told my mom about it and she immediately responded, 'Absolutely 100 per cent - if it's accessible, you can go!'" says Alicia. 
It didn't take long for Alicia to register for the Leadership Development Program. In a week, she was able to write and deliver a three-minute speech. 
"After that speech, I started talking about my journey from the heart. Now I'm a public speaker because of my Lake Joe experience," she explains.
Alicia is advocating to 'normalize disabilities' on social media as she shares her story and experiences online.
"Whether I'm hosting a virtual talk for youth or engaging in conversations on social media, I get so flared up and inspired to keep spreading awareness," says Alicia. " When I'm talking with youth who are impacted by blindness, I can relate. I want to be that person that shows them that it's possible to succeed. Often, it takes that personal connection to really make an impact."
As an advocate, Alicia's goal is to help eradicate the stigma for people who are blind and partially sighted and advocate for accessibility as a priority in our communities, rather than an afterthought.
She's currently studying Early Childhood Education at Cambrian College. In her spare time, she also serves as an ambassador for the CNIB Foundation and the Brain Tumour Foundations' Walk. 
"I'm a blind girl in a sighted world but I won't let that stop me from living my life without limitations," says Alicia. 
You can learn more about Alicia's journey by following her on social media: Instagram, Facebook and Twitter.