The City of Stratford is participating in an innovative pilot project that uses wireless technology to improve accessibility at signalized pedestrian crossings.
Two downtown intersections in Stratford are now equipped with Key2Access – a platform that makes crossing intersections safer and easier for people with sight loss and other disabilities.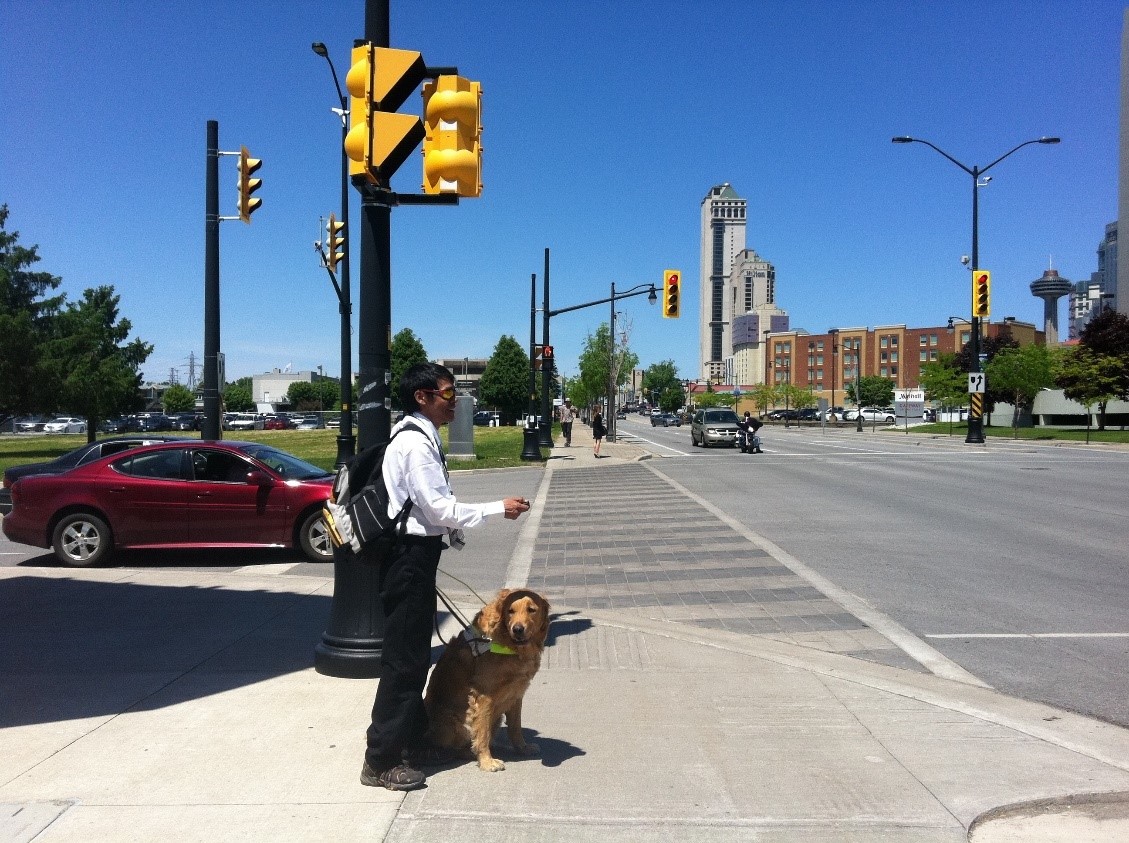 Using an app or dedicated key fob that connects to a "smart" accessible pedestrian signal, pedestrians can remotely activate the crossing signal and receive real-time audible information to help them cross safely at Ontario Street/Waterloo Street and Wellington Street/St. Patrick Street intersections.
"Technology is a game changer for people with sight loss and platforms such as the Key2Access app are transforming communities into beacons of accessibility and inclusion where people can live, work and play without barriers," says Robert Gaunt, Executive Director, CNIB Foundation Ontario North and West. "Key2Access empowers people who are blind or partially sighted to independently navigate their communities with confidence."
The Key2Access app makes navigating intersections safer and easier by:
Providing real-time alerts upon arrival at an intersection with street names, so pedestrians know exactly where they are;
Letting pedestrians remotely select the street they want to cross, and make a crossing request;
Confirming a crossing request and activating an audible signal and countdown from the traffic infrastructure when it is safe to cross;
and, providing information about barriers or hazards at an intersection, such as construction or road closures, along with alternate navigation guidance.
The Key2Access app can be download for free on the Apple App Store and Google Play.
Read more about it in the Stratford Beacon.