By Kathy Beitz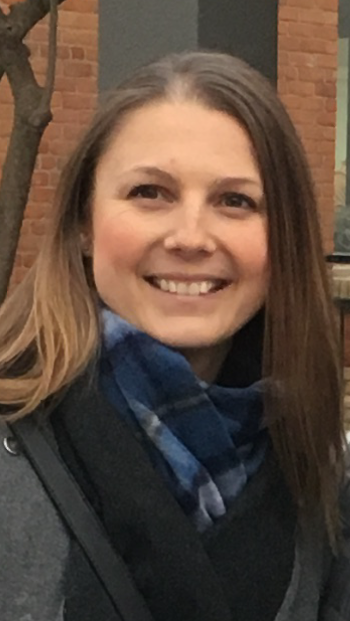 I signed up to volunteer at the Connecting the Dots conference last fall, so I could attend the sessions and network with participants and employers alike. I was eager to meet new people, share experiences and learn more about employment opportunities.
As a person with a disability, there are limited employment opportunities. Yet, for the positions that I am eligible for, I'm a competitor with a disability. CNIB's Come to Work program has helped me gain a better understanding of my personal and professional value and learn how to project my abilities and strengths clearly. Physical disability is only a lack of sight – it isn't a reflection of my education, lived experiences or perspectives. I never understood that until Connecting the Dots. 
Throughout the two-day conference, there were a series of incredible presentations on technology and education as well as celebrating achievements within the blind/partially sighted community. As prepared as I was to attend, I must admit that my preconceptions made me ignorant of the empowering focus of the conference. I took 'connecting the dots' so literally. I associated it with sight loss, blindness, braille and identifying as a person with a disability.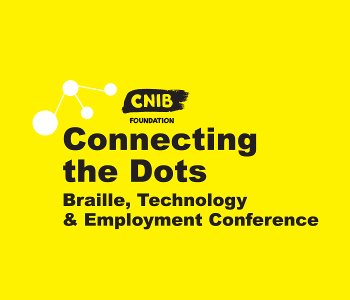 Looking back, I can see that the title means so much more. Listening to presenters, participants and keynote speakers, I learned 'Connecting the Dots' means connecting people to an attainable vision of success. Connecting the many components of a person to create a well-rounded and equitable member of society. Owning your value, learning your abilities and breaking through barriers within yourself and out in the world. Using the tools that exist (or are being invented!) and linking a personal idea of success to the world around us to open doors. Knowing our rights and gaining the courage to compete in a fast-paced environment or walk to the beat our own drum and take a path less travelled. 
The Connecting the Dots conference was an empowering and valuable platform. Not only did it connect me with resources, but I learned that my goals are achievable. It's not about getting a job – it's about maintaining a quality of life.
Register for the Connecting the Dots conference and participate from wherever you are! With a stellar lineup, you can now explore, learn and connect with people from around the world.