Please join us in welcoming Diane Bergeron as President, CNIB Guide Dogs. As a guide dog handler for more than 35 years, Diane breaks down barriers and opens doors for people who are blind or partially sighted. Every day, she is actively engaged in regional, national and international initiatives to ensure everyone has an opportunity to live the lives they choose.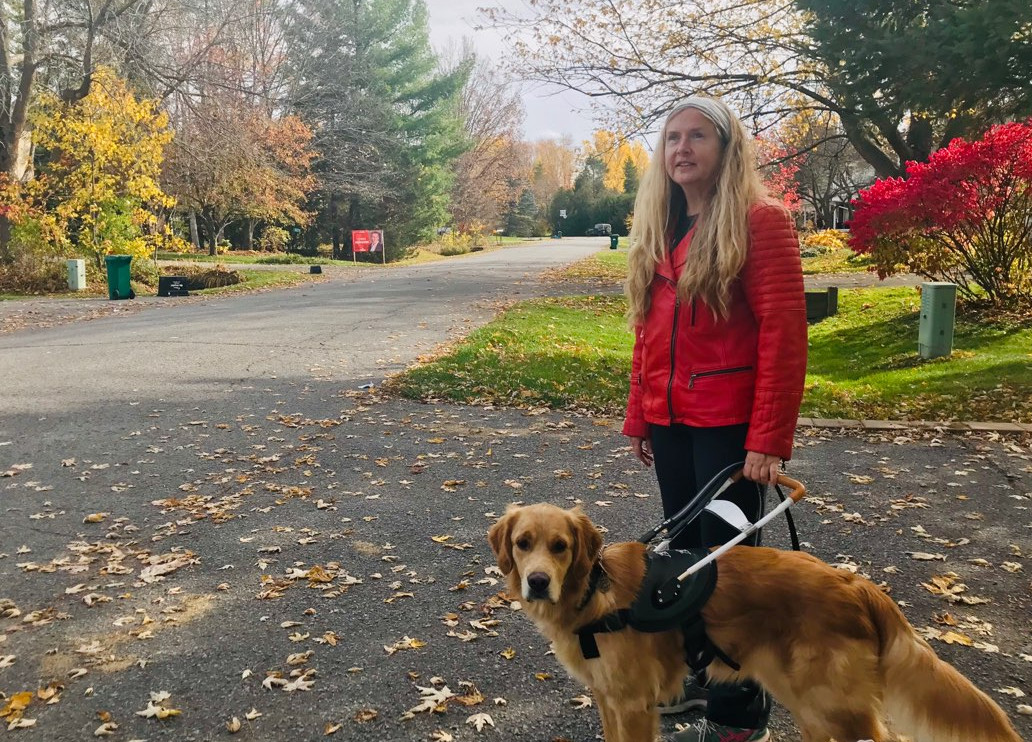 "I'm so pleased to join the CNIB Guide Dogs team as President. Over the past year, I've had an opportunity to oversee the program development. Every day, I'm impressed by the professionalism of the team," says Diane Bergeron, President, CNIB Guide Dogs. "As a proud handler of a dog, Carla, trained by CNIB Guide Dogs, I'm awestruck with the training each of the dogs receive. Looking ahead, the team will be focused on expanding the program to increase independence for more Canadians with sight loss."
Thank you!
What an adventure! April marks the third anniversary of CNIB Guide Dogs. In 2017, the program welcomed its first two puppies, Piper and Baker. Since then, the program has welcomed 86 more dogs, including 31 (18 guide dogs, 7 buddy dogs and 6 ambassador dogs) are who working in communities across Canada. The rest of them are still growing up with help from our amazing volunteer puppy raisers. Also, our two-legged team has grown from just the two of us to 20 of us. It truly takes a community to transform these adorable pups into life-changers for Canadians with sight loss. Whether you're volunteering with the program, spreading the word among family and friends or supporting our fundraising efforts, thank you being with us every step of the way.
-Andrew Hanlon, Manager, CNIB Guide Dogs
-Karen Hanlon, Manager, Canine Development & Training, CNIB Guide Dogs