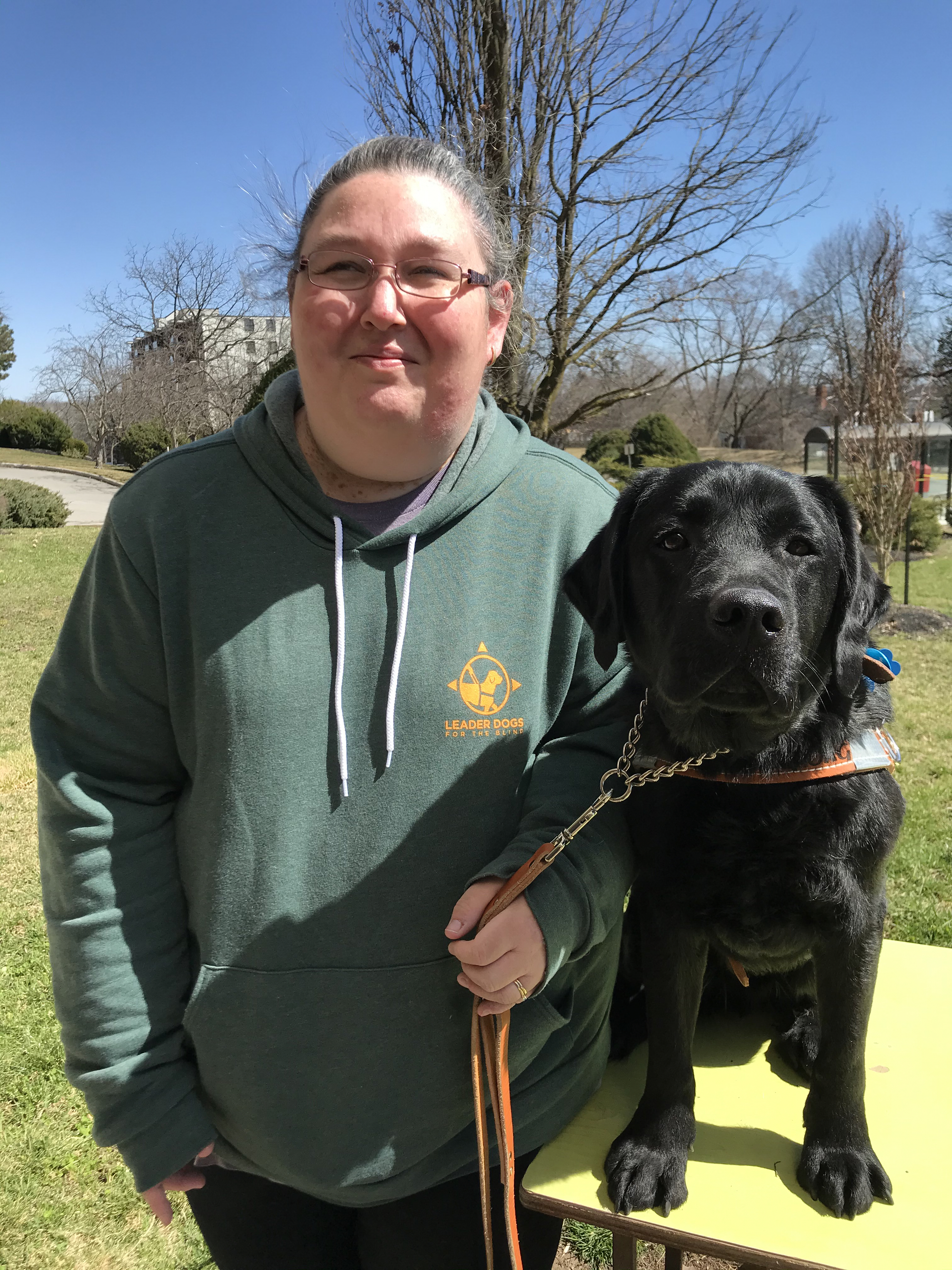 When the COVID-19 pandemic created a crisis for guide dog handlers in Canada who typically receive their dogs from schools in the United States, CNIB Guide Dogs had to think outside of the box – or outside of the dog crate – to find a creative solution. With travel restrictions and border closures in place, applications for CNIB Guide Dogs skyrocketed – an increase of more than 375%.
CNIB Guide Dogs is still relatively new (established in 2017), so it doesn't have its own breeding program yet. Given that it takes up to two years to train a guide dog, Diane Bergeron, President, CNIB Guide Dogs knew she needed to act fast to obtain more dogs for their clients. So, she started making calls.
Guide Dog Foundation for the Blind (GDF) in New York and Leader Dogs for the Blind (LDB) in Michigan came to the rescue – as good friends do in times of need – with offers to help that have resulted in a unique cross-border partnership to benefit Canadians who rely on guide dogs.
This international collaboration has seen both GDF and LDB provide much-needed dogs to CNIB Guide Dogs. In return, CNIB Guide Dogs made its certified Guide Dog Mobility Instructors in Canada available to help train Canadian recipients of dogs from the American schools.
"If there is ever a time to focus on your mission and to support individuals in need, it is now," says Bergeron. "Despite the border closures, CNIB Guide Dogs is working towards a common goal with Guide Dog Foundation and Leader Dogs for the Blind, to provide guide dogs and training to individuals who are blind or partially sighted."
On March 24, 2021, Lyn Morris of Peterborough, Ontario received Leo, a two-year-old black Labrador retriever from LDB that was placed by a Guide Dog Mobility Instructor from CNIB Guide Dogs.
"Leader Dog is a strong advocate for cooperation among guide dog organizations," said David Locklin, Leader Dog's Director of Programs. "This collaboration is a great example of what can be accomplished when we come together because it helps to serve more people who are blind. After all, that is the end goal for all of us."
A few weeks later, on April 19, 2021, Jack McCormick of Oakville, Ontario received Baloo, a two-year-old black Labrador-golden retriever cross that was raised and trained by GDF and matched with further training by CNIB Guide Dogs.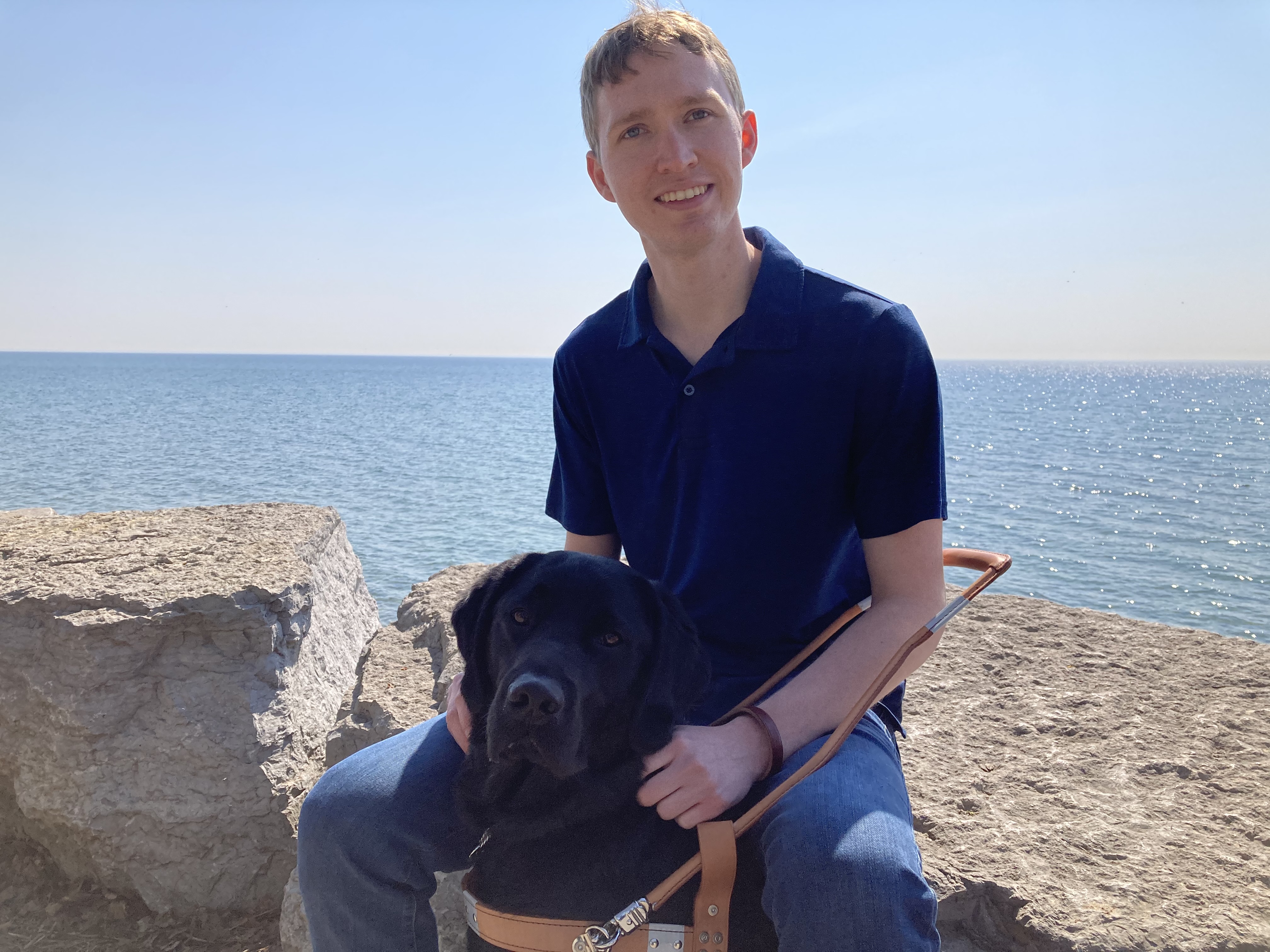 "The Guide Dog Foundation is very active with the International Guide Dog Federation, and this collaboration between GDF and CNIB Guide Dogs embodies the spirit of the IGDF," said Brad Hibbard, the Guide Dog Foundation's Chief of Program Operations. "I've personally known several of the principals at CNIB Guide Dogs and was happy to brainstorm with Diane Bergeron on how we could leverage the expertise and resources of both organizations to knock down the obstacles to serving blind and low vision Canadians during the pandemic."
CNIB Guide Dogs, Leader Dogs for the Blind and Guide Dog Foundation have essentially created a 'guide dogs without borders' situation.
"This partnership has been a tremendous learning opportunity for our CNIB Guide Dogs team members to learn from two world-renowned, highly respected guide dog schools," says Bergeron. "We welcome the opportunity to collaborate further with these organizations after the pandemic is over."
CNIB Guide Dogs expects to establish a breeding program later in 2021. In the meantime, GDF has contributed two dogs and LDB has provided 10 dogs to be trained at CNIB Guide Dogs in Canada.
Good friends, indeed.