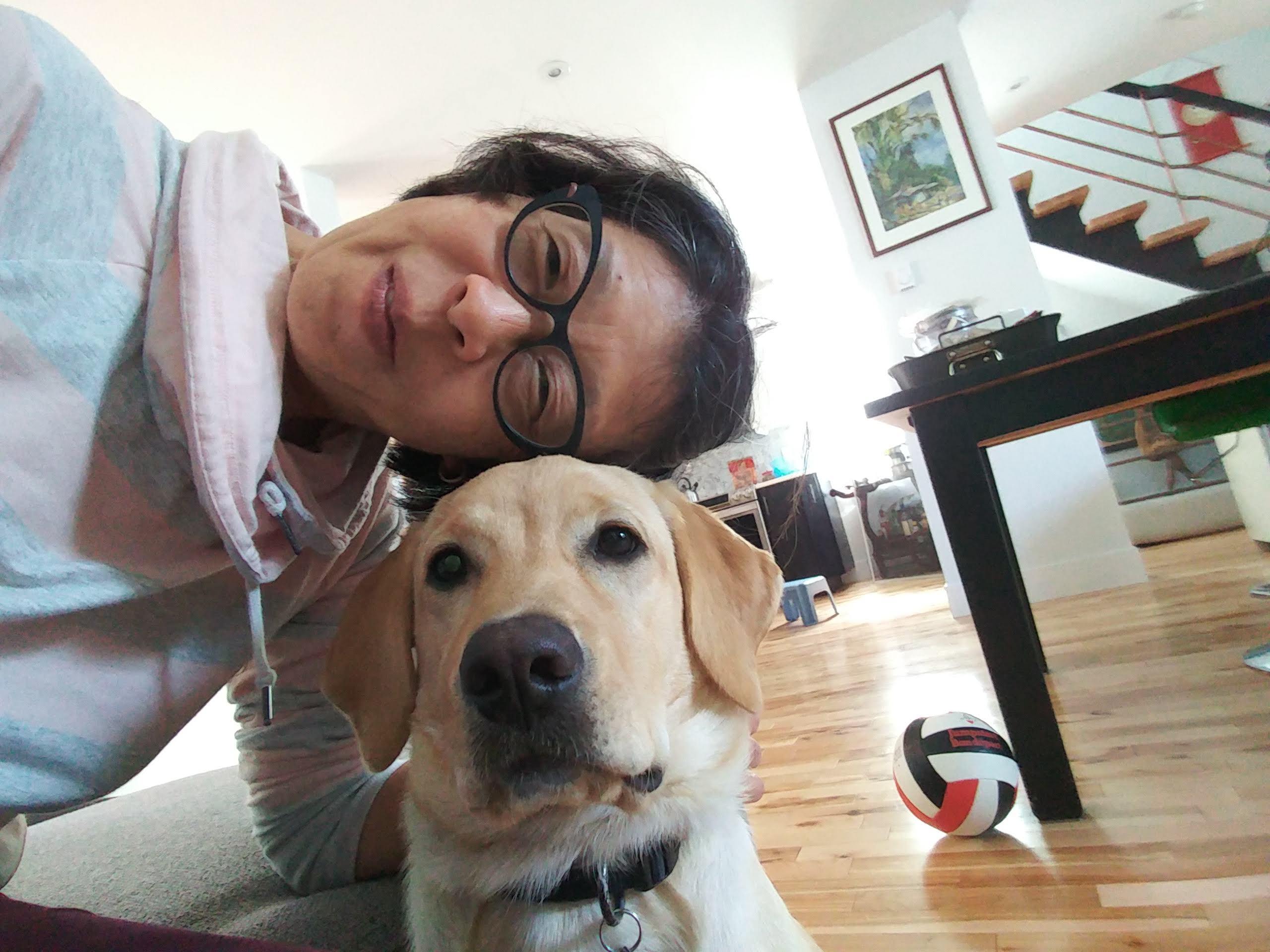 Rhonda, a yellow Labrador-Golden Retriever, was full of energy, curiosity and love from the very beginning. At 10-weeks-old, she met Yuko Imai, her volunteer puppy raiser.
"Rhonda arrived late at night, but she was so alert and full of love," says Yuko. "She kept licking my husband's face. She was so content whenever she was playing with her toys. She was a tiny bundle of joy and we were so happy to have her in our lives."
After moving to Halifax recently, Yuko was looking for ways to engage with her new community.
"Everything I taught her, she mastered very quickly," says Yuko. "When training Rhonda, nothing fazed her. Whether it was traffic on the street, children playing in the neighbourhood, or someone mowing a lawn nearby, she always remained focused."
Rhonda loved taking the bus or ferry and going to the shopping mall where she could ride the elevator and look out through its glass walls. Most of all, her favourite place was Ardmore Park (a dog park in Halifax designated for service dogs) because she would likely see her friends there.
"Everywhere we went, Rhonda was unconditionally loved," says Yuko. "People would often say how 'charitable or kind I was for raising a puppy', but there was no hardship on my part – just complete joy and fulfillment."
After completing advanced training in 2019, Rhonda was partnered with her handler and began her career as a CNIB Guide Dog.
"Seeing Rhonda at her graduation ceremony was one of the proudest moments of my life – she was so professional," says Yuko. "Guiding someone with sight loss so they can be independent is a big responsibility, and it's amazing to know that Rhonda is up to the task."
Since raising Rhonda, Yuko has raised a second puppy, Potter, who is now partnered with a child with sight loss as a CNIB Buddy Dog.
Yuko was ready to begin raising another puppy in spring 2020 when COVID-19 restrictions put it on hold. Yuko looks forward to raising her third sometime in 2021.