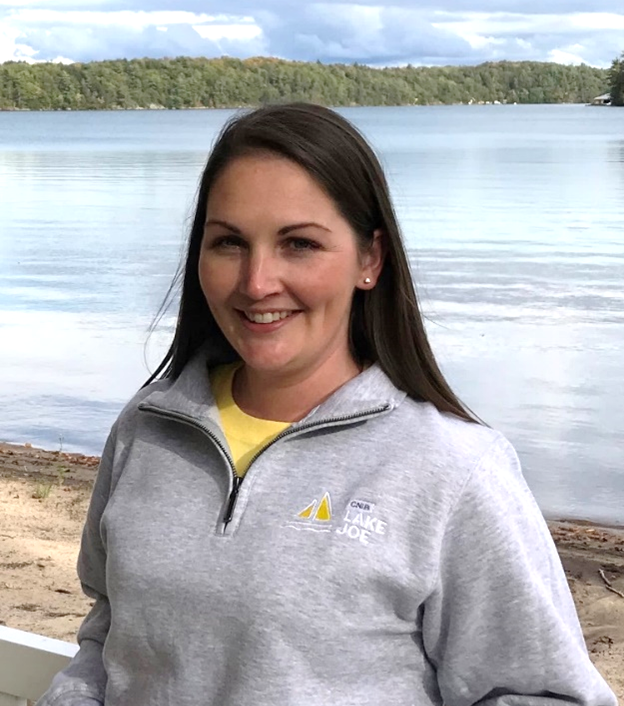 This month's featured product is our adult quarter-zip sweatshirt (pictured, modelled by staff member Lindsay at the Lake Joe shoreline). You don't have to sacrifice comfort for style! This sweatshirt will take you from winter right into spring. Available in navy blue or light grey colour, this over-the-head sweatshirt features a collar with a zipper that goes down 1/4 length of the front of the shirt. It features a small CNIB Lake Joe sailboat logo in yellow and white embroidery on the front, upper left side. 60% cotton, 40% polyester. This sweatshirt is usually priced at $40, but with our special 60th Anniversary discount, we'll drop the price by $6, and the sweatshirt is yours for just $34.
Shop now! There are many products to choose from in various sizes and colours, with more products and some fun, celebratory swag coming soon. 
What's on your shopping wish list? Send us your suggestions for products you'd like to see on CNIB Lake Joe's Online Camp Store at lakejoe@cnib.ca or call the office at 705-375-2630 or 1-877-748-4028.