Wayne Laffin reflects on his first trip to camp and all the wonderful "firsts" he experienced at CNIB Lake Joe.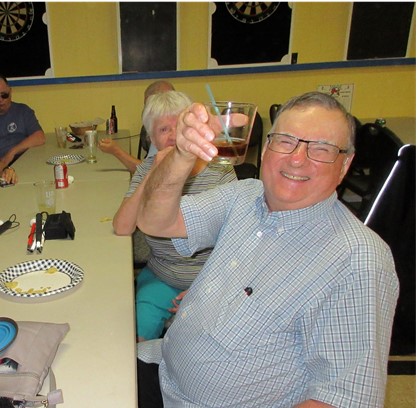 "July 6, 2019, was my very first time, ever, going to CNIB Lake Joe. I had an excellent experience, leaving with many great memories. A couple of activities that stand out are tubing. I can't believe I did that! When I do it again, I won't be as nervous. It was so much fun. There is a game in the new rec centre that involves a long table, two hand paddles and a ball. You have to hit the ball with the paddle to get in the goal across from you. It's called Power Showdown. I played this for the first time and was unbeatable. Also, archery, that was a first! I never got a bullseye but got very close. So many things, like the pontoon boats, the beach, I could go on. When this COVID thing is over, I will be anxiously waiting to go to camp once again." 
Tell us your story: Did you meet your best friend at camp? Discover a talent or passion? Launch a new career? Renew a relationship? Share your stories and photos with us and tell us why CNIB Lake Joe is special to you. Send an email with all your memories to Sherri Helsdingen at Sherri.Helsdingen@cnib.ca or call 705-241-2907.