We are pleased to welcome the following new staff members to the CNIB Lake Joe team: Meet Diane, Allison (Ally), Stela, Emilee, Melyssa, Sienna, and Guy!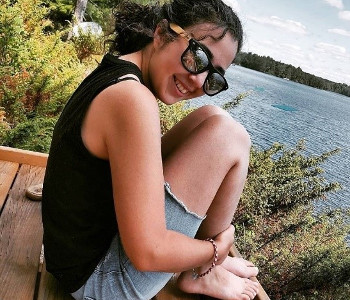 Diane El-Hachem is joining us as Coordinator, Communications & Community Outreach. Diane is a recent graduate from Durham College with a Public Relations Advanced Diploma with honours and is joining us thanks to funding from the Northern Ontario Heritage Fund of Canada (NOHFC). She will be working closely with Sherri Helsdingen, Lead, Community Engagement and Team Operations and the marcom team to support marketing, communications, and community outreach for CNIB Lake Joe. With her strong social media management skills and her personal passion for public speaking, Diane will be a strong asset to the CNIB Lake Joe team.
"I'm overjoyed to be a part of the CNIB Lake Joe team!" exclaims Diane. "I knew from the very get-go CNIB Foundation was exactly the kind of organization I was looking to start my career with. My personal mission is to make impacts in the field of communications, and I know I'll be doing exactly that in my internship with CNIB Lake Joe. I truly thank the NOHFC for granting me the opportunity."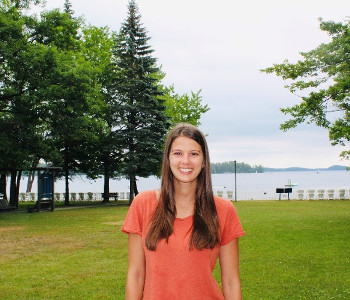 Allison (Ally) Fujs is returning to CNIB Lake Joe for her eighth season, this time as our Music Program Coordinator. Arts exploration has been a long-standing tradition at CNIB Lake Joe and music programming has been integral in the development of our program. From drumming circles to campfire sing-a-longs, talent shows to fireplace concerts by musicians, our guest experiences have always been enhanced through music. Thanks to funding from the Estate of John Edward Butler, Ally will be collaborating with Lindsay Garrett, Camp Program Manager and Stela Trudeau to oversee the planning, design and delivery of music-related programs at Lake Joe, with a virtual twist. Ally is an elementary school teacher when she's not at Lake Joe, and we can't wait to work with her to deliver accessible and inclusive music experiences to CNIB Lake Joe and CNIB Foundation clients.
"I'm so excited to be in this new role to work with the programming team to deliver a music program for the Lake Joe community," says Ally. "I look forward to connecting with our guests and community to enjoy the magic of Lake Joe from home this year and for many years to come, through exciting program opportunities, from singalongs to music circles, talent shows, and much more!"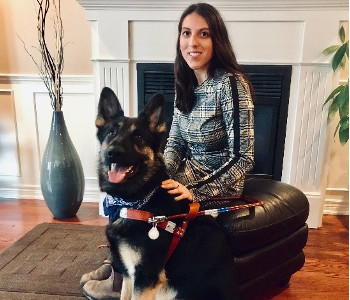 Stela Trudeau is joining us as at CNIB Lake Joe as our new Music Specialist. Thanks to funding received from the Estate of John Edward Butler, Stela will help us hit the right note in bringing the magic of music to camp. She's an executive on the CNIB National Youth Council and her native language is French. With goals to become a teacher, she just finished her fourth year of undergraduate studies in Honours Bachelor of Music of Education and a minor in French at Wilfrid Laurier University. A guide dog handler, a few of Stela's hobbies include playing piano, singing and swimming. She has also competed in para road cycling and track cycling for the Ontario Cycling Association. She's actively involved with the short-term programs at W. Ross Macdonald throughout the school year and enjoys spending time and teaching those living with vision loss. 
"I coordinated the CNIB SCORE camps in the past for the Niagara-Hamilton region and I enjoyed all the food at Lake Joe! I'm looking forward to singing campfire songs!" says Stela. The CNIB Lake Joe team is very grateful for the talents and skills that Stela will bring.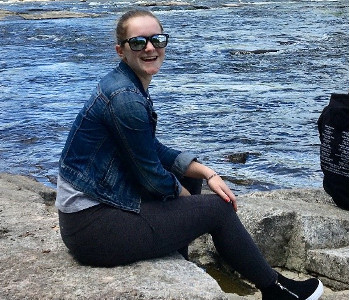 Emilee Schevers is returning for her second summer as a valued member of the CNIB Lake Joe staff team. With funding through the Canada Summer Jobs program, Emilee is taking on the role of Arts & Crafts Coordinator, delivering virtual and remote arts and craft experiences and programming at CNIB Lake Joe and getting our guests' creative juices flowing. Emilee's journey with CNIB Lake Joe began when she was 15 years old. She was signed up for CampAbilities and participated in a triathlon and later signed up for Leaders in Training and SCORE programs! Her favourite CNIB Lake Joe memories were during family weeks enjoying fun-based activities as it gave her family an added feeling of comfort getting to experience CNIB Lake Joe as well. "My favourite Lake Joe activity is the Lions Bingo Night - you've never played bingo 'B4' like you have at Lake Joe," jokes Emilee.
Her strong passion for "finding the ability in a disability" is truly remarkable as she continues to educate and raise awareness. Emilee will bring great value to the CNIB Lake Joe team.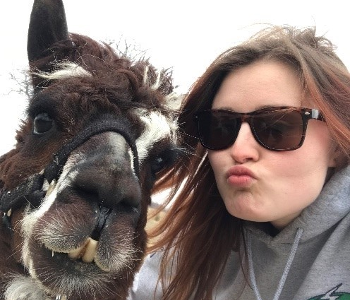 Melyssa Belanger, our new Youth Leadership Specialist, will be spending her first summer with CNIB Lake Joe. She is completing an internship through this position for her Early Childhood Leadership program at Fanshawe College. Melyssa will be overseeing our youth and leadership programs and will very involved with the new camp-in-a-box program.
"I'm looking forward to working with everyone at Lake Joe and expanding my knowledge of inclusion," shares Melyssa. "As an Early Childhood Leader, my personal mission is to ensure inclusion at all levels is present in my programming. I'm truly grateful for this wonderful opportunity."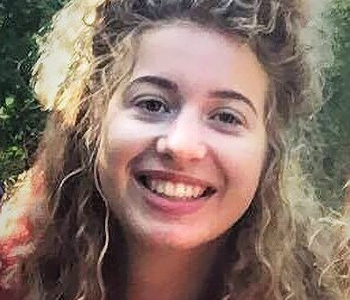 Sienna Fonzo is rejoining the CNIB Lake Joe team this summer as the Sports and Recreation Coordinator. This will be her fourth season working at camp and she will be working closely with other Lake Joe staff to create and facilitate fun camp activities through virtual programming.
"I am really excited to be back on the Lake Joe team!" Sienna exclaims. "I cannot wait to meet and reconnect with all the new and returning staff and guests. Lake Joe is a truly special place to work and I am so happy that I was given the opportunity to come back this summer. I am really looking forward to it!"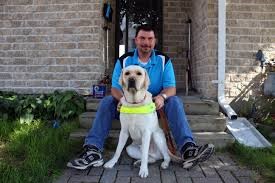 Guy Carriere, Social Work student at Laurentian University, will be completing his third-year student placement with the CNIB Lake Joe team this summer. Born and raised in Sudbury, Guy is an active advocate and Ambassador in CNIB Ontario North and a member of the Northern Regional Board. He is also a Community Reporter with AMI (Accessible Media Inc.). Guy talks fondly of his time at CNIB Lake Joe as a camper and looks forward to assisting the team in program planning and engaging with campers. 
"Everybody at CNIB has had a monumental impact on who I have become," says Guy. "Through my journey in the social work program, this gives me another opportunity to give back. I want to provide everybody with the same confidence to pursue any and all adventures in life!"