Main Content
Teach us a lesson at the Connecting the Dots conference!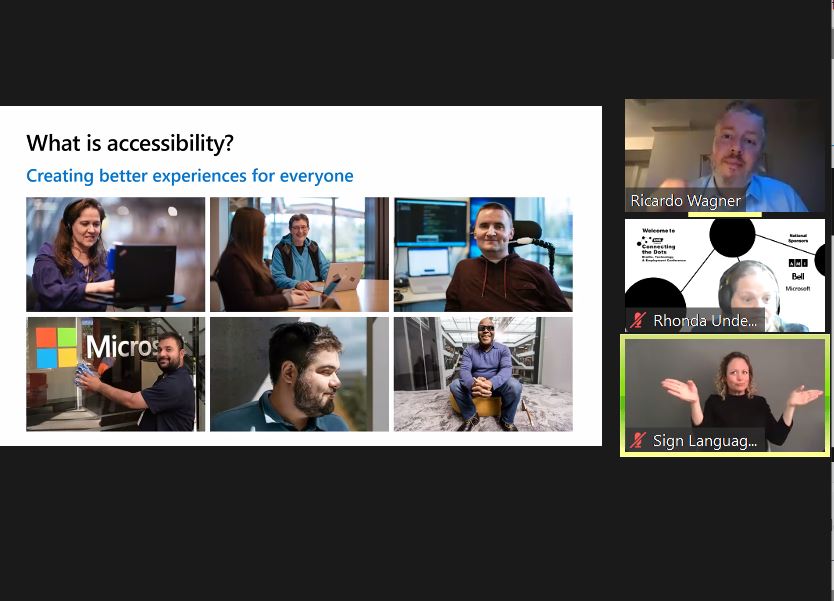 Connecting the Dots is Canada's largest educational and professional development conference focused on education, technology, and employment for people who are blind or partially sighted. Organized by CNIB, the conference features thought-provoking workshops, keynote presentations and panel discussions on a variety of topics connected to the conference theme. All sessions will be 50 minutes in length, including Q&A time.
The goal of the conference is to bring people together to partake in dynamic experiences and informative conversations about education, technology and employment by exposing them to innovative ideas, research findings, new products, emerging trends, and networking opportunities.
Call for Papers
Share your unique perspectives and knowledge! Have an idea for a session, product demo or keynote presentation? Submit a proposal! Presenters will receive complimentary access to the conference for the day of their presentation. A discounted registration fee will also be provided for presenters wanting to attend the conference on a day they are not presenting.
All proposals must be received by Friday, June 18, 2021. If your application is selected, you will receive an email in August.
For questions regarding the submission process, please email connectingthedots@cnib.ca.