Learn
Whether it's career support, tech training, youth groups, cooking classes or book clubs – our virtual programs are guaranteed to keep you entertained and engaged. Programs are free and available to Canadians who are blind or partially sighted as well as their families, friends and caregivers.
CNIB's "Learn" programs focus on education, skills training, and literacy to empower you to achieve your goals by fostering social skills and independence.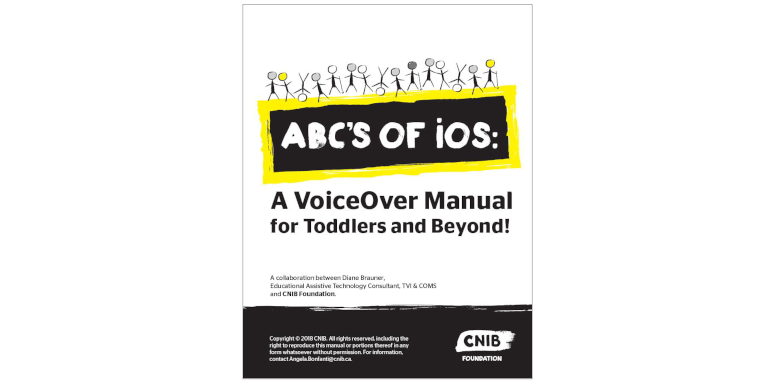 The ABCs of IOS Manual
This free manual provides parents and educators with the age-appropriate information they need to teach a child how to interact with an iPad using VoiceOver. To put the latest knowledge at children's fingertips, it incorporates accessible apps with educational content.