Work
CNIB's "Work" programs provide you with the skills and resources to attain your career ambitions, thrive academically at every stage, and hone your abilities as an entrepreneur or mentor.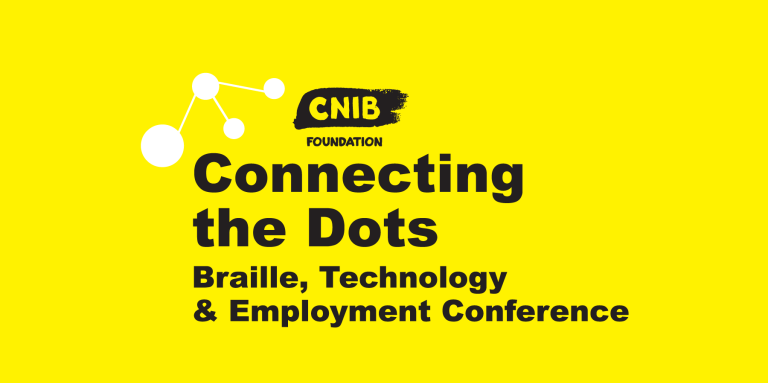 Connecting the Dots Conference 2020
Connecting the Dots is going virtual! Held annually, Connecting the Dots is Canada's largest educational and professional development experience focused on braille, technology and employment for people who are blind or partially sighted. We're excited to announce that we've transformed our annual in-person conference to a worldwide digital event to bring you a more accessible and inclusive experience free of geographical barriers.
Third level terms
I'm Looking for Employment: Come to Work
Come to Work connects job seekers who are blind or partially sighted with employers who want to discover the full potential of Canada's talent.
I Want to Work for Myself: The Venture Zone
CNIB's entrepreneur program gives you the resources and inspiration you need to succeed in your business venture.