Meals together in the dining hall are one of the highlights at camp, with guests coming together to break bread and catch up. With a capacity of 200 people, sometimes shared conversations can be too much of a good thing.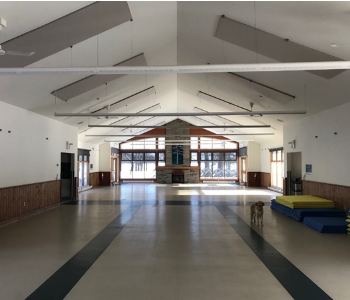 Acoustic measurements taken in our Dining Hall during lunch (using Decibel Meter Pro, an iPhone app) ranged from 75 – 120 decibels (dB). For comparison, the noise of a vacuum cleaner measures 70 dB and a chain saw is 120 dB. Wow!
To address the noise and echoes that make comfortable conversations difficult, the Dining Hall and Lounge are undergoing an essential makeover. Engineers, electricians, and experts in the construction of acoustic ceilings are hard at work to minimize noise pollution and refresh our fabulous eating and meeting spaces.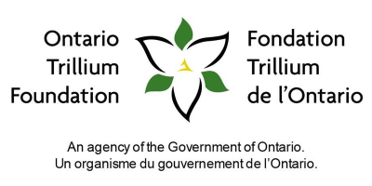 A one-year $147,600 grant given by the Ontario Trillium Foundation (OTF) in 2019, along with support from our generous donors, has supported the infrastructure improvements at CNIB Lake Joe. The new space will be ready early in May, and we can't wait for the big reveal! 
 The Ontario Trillium Foundation (OTF) is an agency of the Government of Ontario, and one of Canada's leading granting foundations. OTF awarded $108 million to 629 projects last year to build healthy and vibrant communities in Ontario.