As you look forward to getting out and about in the near future, we want to remind everyone about an exciting partnership between CNIB and Paws en Route.
Paws en Route is a pet transportation company that provides safe and reliable travel for pets and guide dogs. Whether you're headed out to run an errand or planning a visit to the vet with your furry friend – Paws en Route is always available!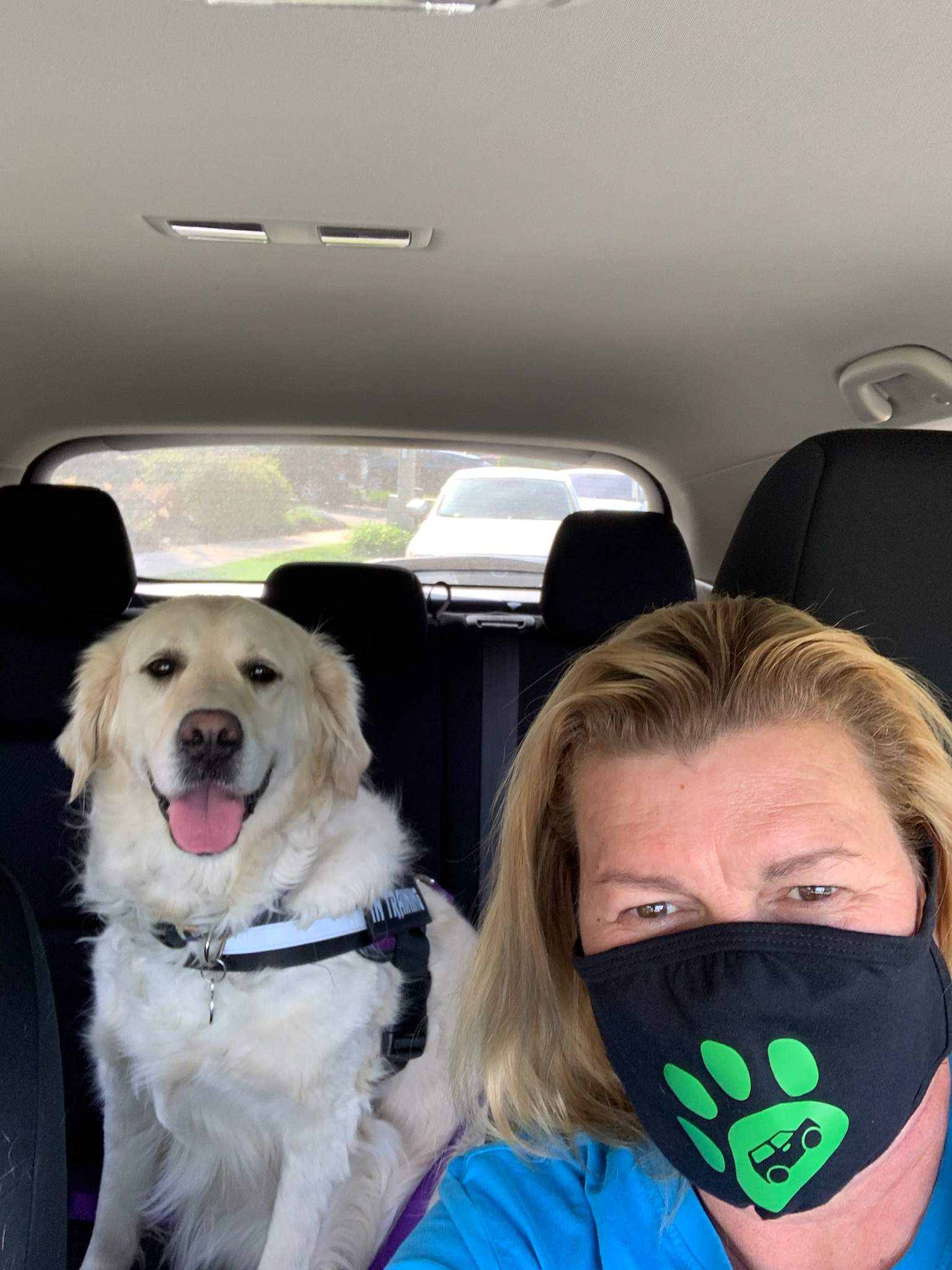 We met with a member of the Paws en Route team to ask them a few questions about what it's like for your pet or guide dog during their ride. Here's what they had to say:
What area does Paws en Route service?
Paws en Route's head office is based in Toronto, and most of our services are typically requested in the Greater Toronto Area. However, we actually offer ground transportation all across Ontario! We also offer services in Vancouver, Calgary and Montreal.
Do Paws en Route drivers receive any special training or learn about best practices when interacting with guide dogs or other service animals?
Yes! Thanks to training provided by CNIB, our drivers are well-versed in guide dog etiquette.  
Are handlers able to travel with their guide dogs when using this service? Are there any fees associated with this?
Yes, guide dog handlers are absolutely permitted to travel alongside their partners! There is no additional charge for this service.
How do you request a quote or book a ride?
To get in touch with us to book your ride, you can simply give our toll-free number a call at 1-866-204-7331 or send an email to info@pawsenroute.com. You can also book directly through our website by visiting pawsenroute.com/ride.
We typically request that you give us as much notice as possible when booking your ride, but if you do need to request a last-minute ride, we'll always make our best efforts to accommodate your request!
Are you able to accommodate vet visits?
Yes! We would be happy to arrange to transport your pet or guide dog to their veterinary appointment and back home to you. If you would like to accompany your guide dog to their visit, but are not permitted inside the animal hospital due to public health measures, you are welcome to wait inside the vehicle until the appointment has finished.
Will there be other pets or guide dogs in the car during a ride?
No, our rides are private and exclusive for you and your guide dog.
What kind of health and safety protocols have you implemented since the beginning of the COVID-19 pandemic?
Our top priority has always been, and continues to be, the health and safety of all of our riders, including pets, guide dogs, and their handlers. We have implemented contactless protocols, and each vehicle is disinfected using environmentally pet friendly disinfectant before and after every drop-off and pick-up. To learn more about our health and safety protocols, give us a call at 1-866-204-7331.
--
Did you know? CNIB participants, volunteers, and staff receive a 10% discount on Paws en Route's services in the GTA by using the "CNIBGTA" coupon code.
Want to hear the best part? Part of the proceeds from each ride will be donated to CNIB Guide Dogs! Learn more at pawsenroute.com