By Lisa Cooper, Registered Veterinary Technician (RVT), Dog Care and Welfare Staff, CNIB Guide Dogs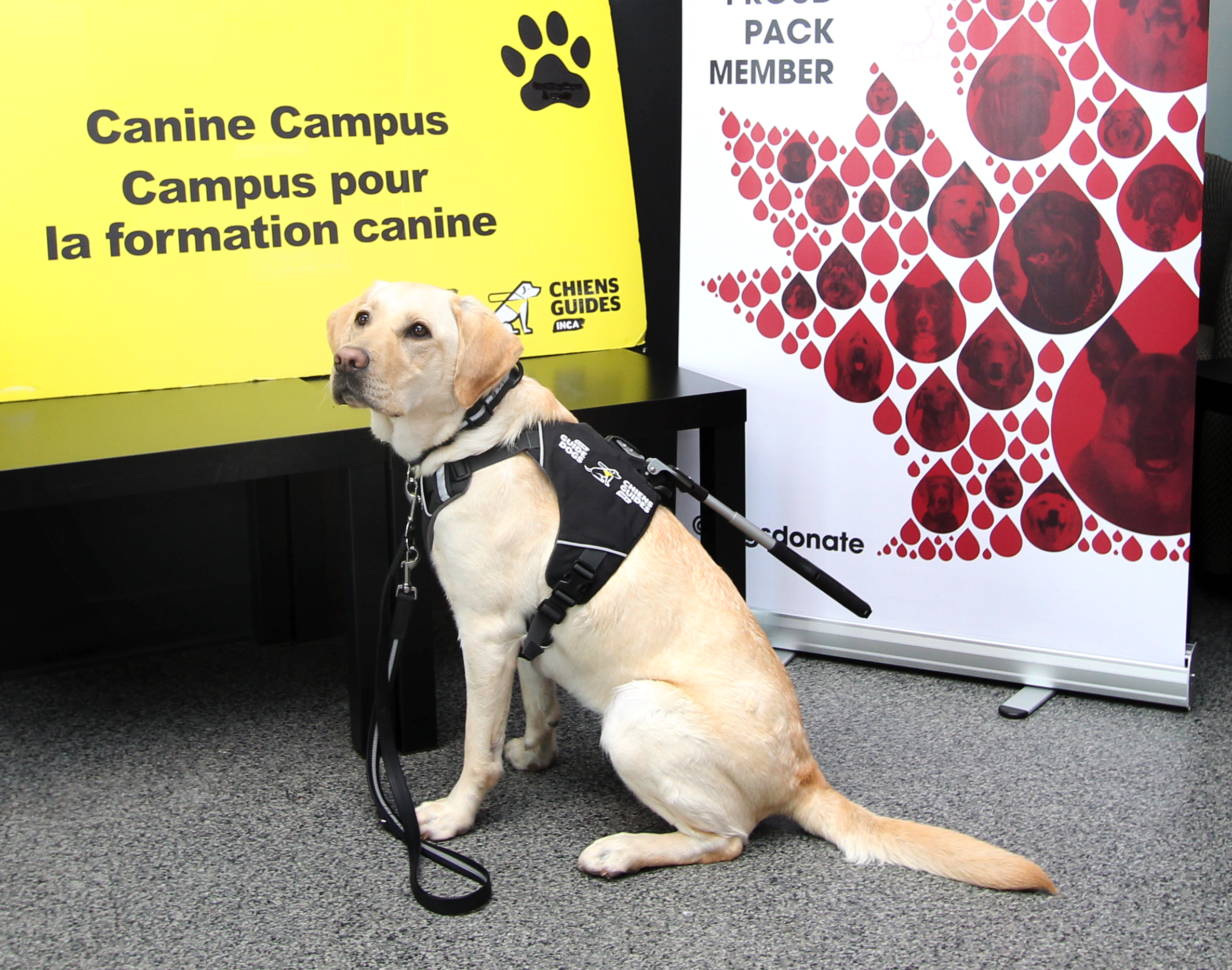 Earlier this year, the Canadian Animal Blood Bank (CABB) put out a plea that they were in desperate need of blood. As soon-to-be heroes, donating blood to help other dogs in need seemed like a fitting task for our future CNIB guide dogs.
"After confirming that their dogs met the weight, age and health requirements to donate blood, CNIB Guide Dogs recently hosted a blood donor clinic at their Canine Campus," says Kimberly Hutton, RVT, CABB. "Our blood bank was nearly empty, so we could not be more appreciative that their dogs stepped up to the challenge."
After a small blood test to determine each dogs' blood type and check their red blood cell counts, they were ready to donate. Eight dogs donated blood, and more than half of them have the DEA 1 negative blood type, making them universal donors.
Each unit of blood collected could potentially save three dogs' lives. The blood donated by our dogs was collected and processed the same day, and within three days was being shipped to clinics in need across Canada.
From beginning to end, the donation process took less than half an hour for each dog. The dogs were awake and comfortable throughout – of course, their guide dog training helped them remain calm and relaxed. The dogs were all rewarded for their time and effort with extra cuddles and treats, and the only evidence of their donation was a small, shaved patch on the back of their necks that will soon grow over.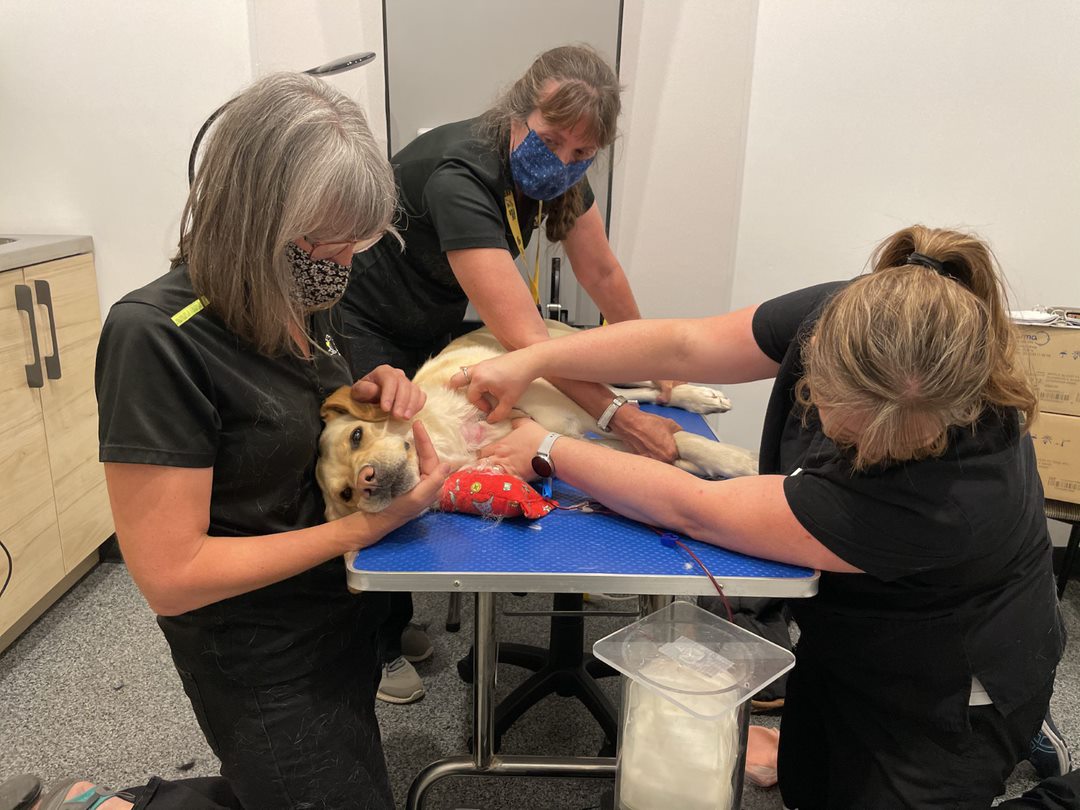 "There is always a need for blood for sick or injured dogs and the demand is usually higher than the supply, so it made sense for our healthy young dogs to help," says Karen Hanlon, CNIB Guide Dogs' Manager, Apprenticeships and Staff Training. "After the success of this blood donor clinic, we hope to donate again later this year, and potentially open the invitation to locally-based CNIB Guide Dog teams to also donate."
If you think your dog would be a great candidate to donate to the Canadian Animal Blood Bank and potentially help save the life of a sick or injured dog, visit canadiananimalbloodbank.ca to find your nearest location.