For Nancy Simonot, volunteering with CNIB Lake Joe is a family affair. Her journey with CNIB began when her son, Matthew, had a transformational experience as a volunteer counsellor.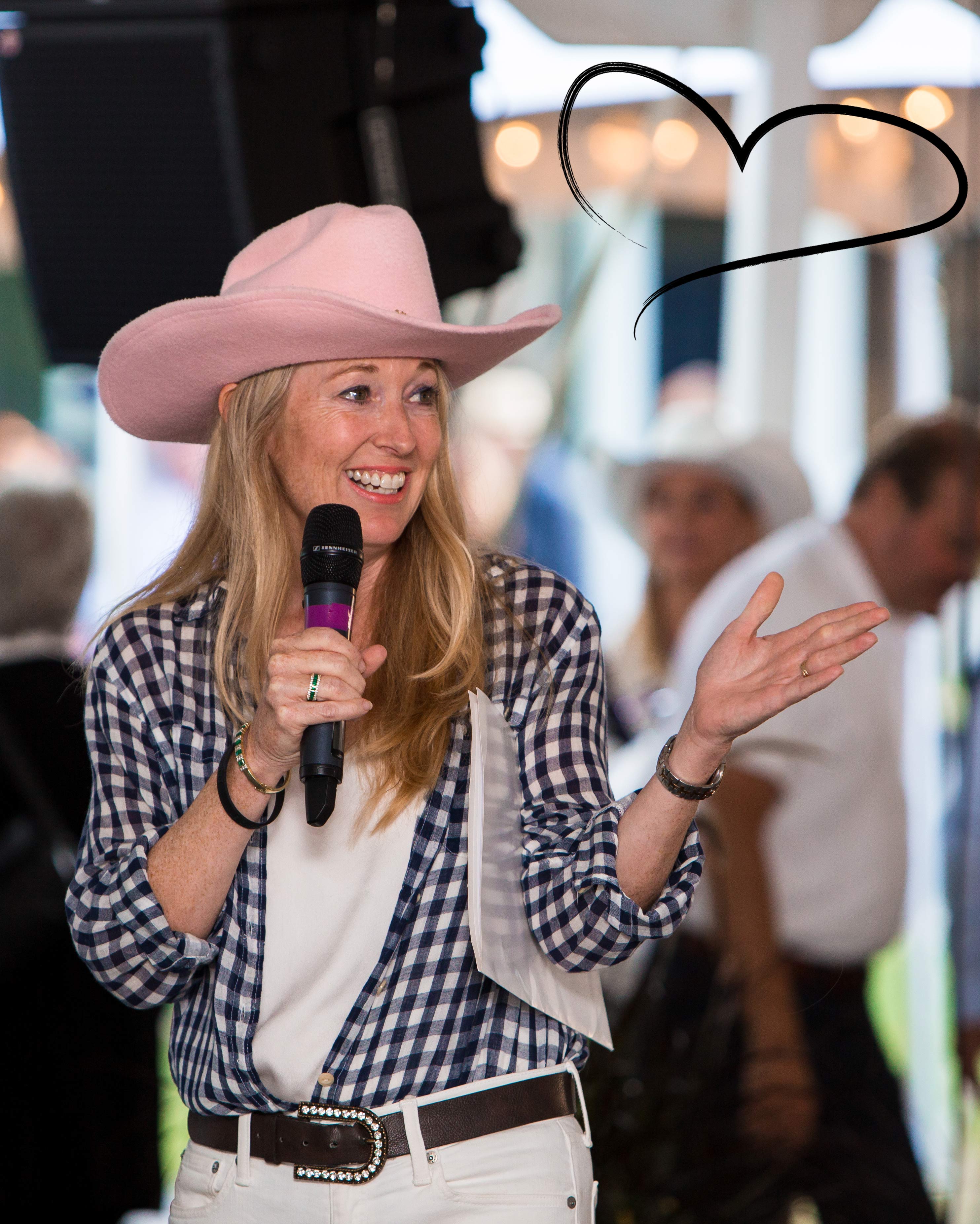 "We really had no idea how impactful the volunteer position was going to be for him and the entire family," says Nancy. "Every day, he would share these fantastic stories with us about the incredible kids and the activities they were participating in. My husband (Steve) and I knew we had to get involved." 
In the summer of 2015, Nancy's family held a small party at their cottage on Lake Joseph and guests were asked to donate to CNIB Lake Joe. 
"After connecting with CNIB, we thought it would be great if we could host a larger event at CNIB Lake Joe to give the cottagers a glimpse into the magic of this summer camp," says Nancy. 
CNIB jumped at the opportunity for an annual fundraising event at the camp.
"None of this would be possible without dedicated volunteers," says Eyre Purkin Bien, Senior Advisor, Philanthropy, CNIB. "The CNIB Muskoka committee – comprised of eight volunteers – engages their networks to help support CNIB Lake Joe.
Nancy says the committee works year-round to make this the event of the summer.
"I'm really fortunate to have such an amazing team. Everyone has an area of expertise that they bring to the table," says Nancy. "Michaela Hutchison does an extraordinary job with her overall vision for a large-scale charity event. We're extremely grateful for her leadership." 
Due to the COVID-19 pandemic, this year the event is being transformed to bring everyone together safely, following physical distancing protocols. "CNIB Lake Joe is such a welcoming place that everyone wants to return and bring their friends and families," says Nancy. "This year we will be inviting people to 'party with a purpose' from their own docks, patios, and backyards. Together we can ensure that Lake Joe continues to provide the magic of camp to people with sight loss, no matter what."
While Nancy's had the opportunity to volunteer with several charities in the past, she says that the support she's received from CNIB staff is incomparable.  
"I just love working with CNIB – everyone is so encouraging and passionate," says Nancy. "The end goal is always about the people that CNIB Lake Joe serves and how we can help the camp raise funds to enrich more lives, make memories and build independence." 
Praises for Nancy's dedication to the camp is echoed throughout CNIB. 
"She's one of the most genuinely humble, kind and generous powerhouse volunteers we've had the pleasure to work with," says Eyre. 
In addition to her CNIB Muskoka role, Nancy also served on the CNIB Lake Joe Advisory Board for three years. 
"Having been an advisory board member, I have a better understanding of all aspects of the camp," says Nancy. "I have insight into the program offerings, the people we serve, and see how the money that's raised at the CNIB Muskoka events enriches the lives of Canadians of all ages who are blind or partially sighted."  
When she reflects on her time with the organization, it's all about making a difference.
"The fulfillment you get from volunteering is something you can't get from anything else. At CNIB Lake Joe, you get to see how your efforts are helping to change people's lives."