By Rob Cramer, Guide Dog Mobility Instructor, CNIB Guide Dogs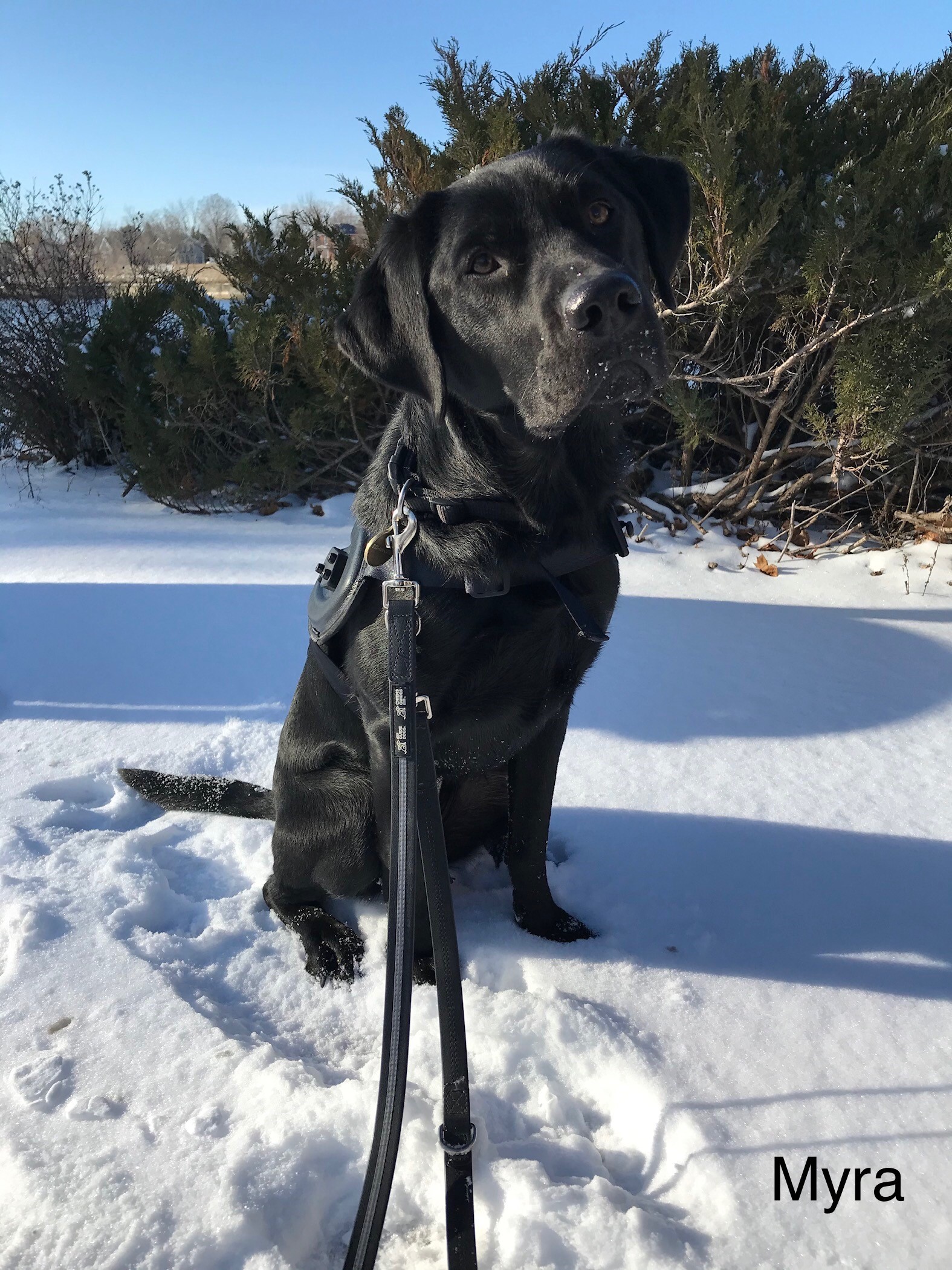 For every puppy raiser, saying goodbye is never easy. While this transition can be difficult, knowing that you've helped give freedom and independence to a person with sight loss makes it all worthwhile. 
Volunteer puppy raisers build the foundation for future guide dog success. The formal guide dog training program builds on that foundation, creating a framework of knowledge and experiences.
The most significant difference between the puppy development and training program is in the allocation of responsibility. Puppies are taught to follow instructions as they learn the appropriate behaviour for a future guide dog. Formal training (at 12-17 months) passes some of the responsibility onto the dogs. While they are still expected to be obedient and responsive to instructions, they become decision-makers and leaders. 
During formal training, they learn how to find the ideal path around obstacles, to stop for curbs without being prompted, to travel in a straight line (easier said than done!), to locate objects without support, to ignore distractions without any input from their trainer and many other tasks. They also learn how to ignore guiding instructions that would put their handler's safety in jeopardy.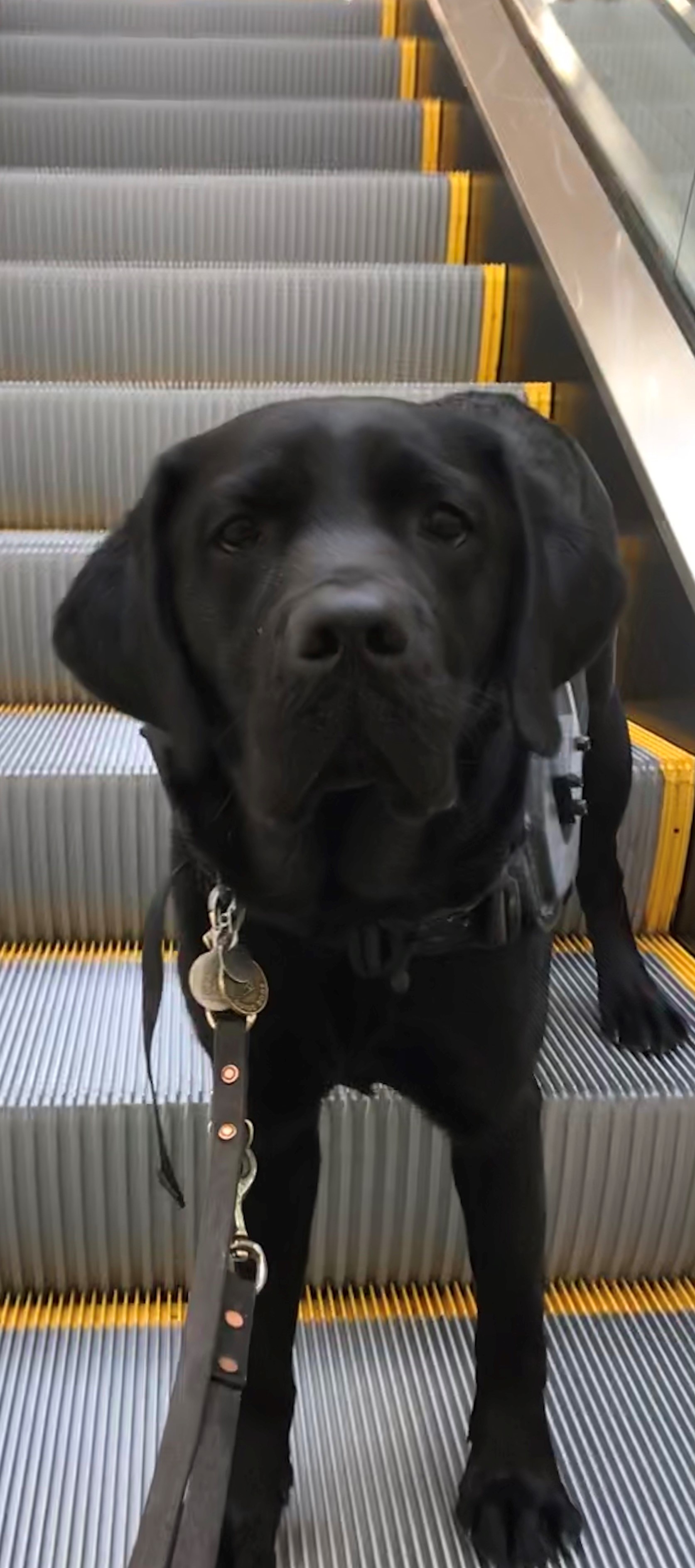 Training involves bonding, obedience commands and impulse control exercises. A harness is introduced to the dogs 1-3 weeks after they enter training, and their first walks in harness are completed in quiet areas with minimal distractions. The dogs are heavily supported during this early stage of training as their instructor will use physical and verbal prompts to guide them in each task. Food and other reinforcers encourage the dogs to repeat desirable behaviours. As the dog's knowledge increases, the training areas become more complex. 
Each dog is treated as an individual, with the training program and schedule adapted to their needs. The dogs are constantly assessed to determine their ideal handler. 
Three to four months after they enter formal training, the guide dogs are matched with their handlers, but the training doesn't stop there. Now it's time to tailor the training to support the future handler's lifestyle and work requirements. 
Guide dogs will continue to learn throughout their entire life. Formal training gives them the skills required to guide, but their handler and "on the job" experiences teach them to become working guide dogs. 
It takes a village to raise a guide dog, and it would be impossible to create partnerships without the hard work and dedication of our volunteer puppy raisers. 
For more insight into the training process, follow Rookie as he embarks on his formal training, with #rookiethesenspup on Instagram.